Armagh seek to have U20 bans overturned
June 22, 2018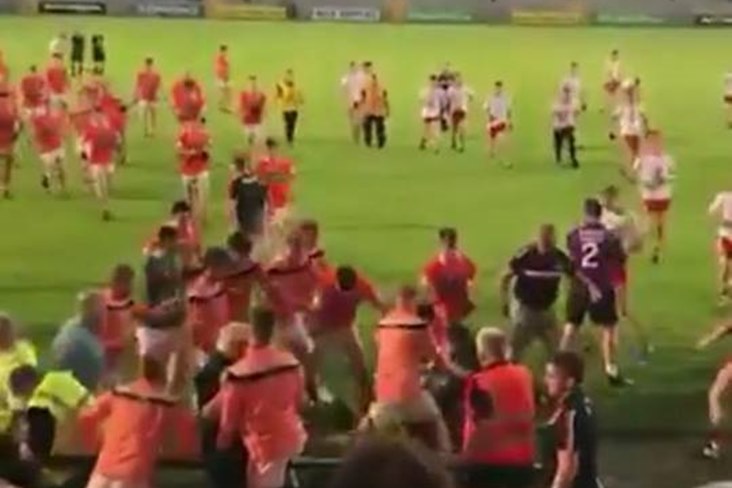 All hell broke loose in extra time between Armagh and Tyrone U20s at the Athletic Grounds
Armagh will appeal nine of the suspensions they were hit with in the wake of their controversial Ulster U20FC semi-final win over Tyrone to the Central Appeals Committee tonight.
Ten players were issued with bans following a mass brawl in extra-time, with Sean McCarthy believed to be the only player to date to have had his suspension lifted.
The Orchard County are hoping that some of the other suspensions will be overturned in Croke Park tonight ahead of Sunday's Ulster U20FC final against Derry.
"We know that invoking the Central Appeals Committee will provide certain difficulties in relation to the general preparations for Sunday's final, but we feel that we simply cannot let the suspensions go unchallenged," Armagh chairman Michael Savage told the Belfast Telegraph.
"Let's just say that some of these lads have been banned for two games and others for three games. If a player gets a straight red card in a game at senior level, he usually serves no more than a one-match ban and this is where we have a major difficulty with these sanctions. We are extremely disappointed."
Follow our match tracker for a bumper weekend of action including three provincial finals and eight qualifier games from the All-Ireland football championship.
Most Read Stories