Hannon has weight lifted off his shoulders
May 18, 2018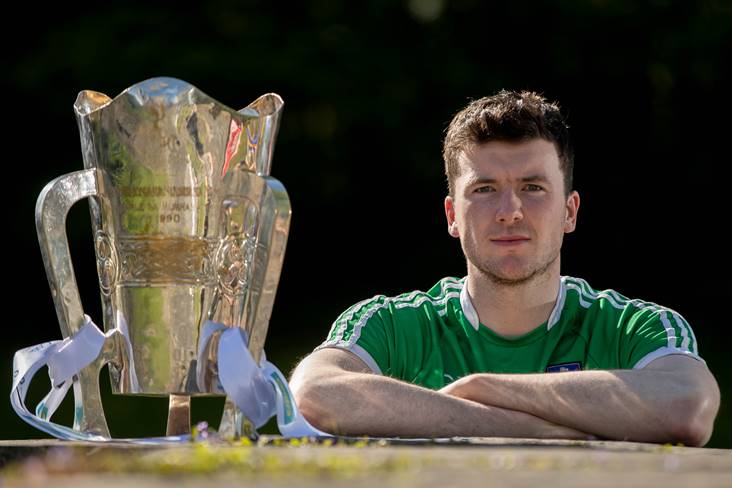 Limerick captain Declan Hannon at the launch of the 2018 Munster senior hurling championship.
©INPHO/Morgan Treacy.
Limerick captain Declan Hannon believes that the side have grown on confidence since John Kiely came on board as manager.
2017 was a frustrating year for the Shannonsiders are it looked as if they didn't make any progress, but there was a lot of work being done behind the scenes.
That work paid off this year as they gained promotion to NHL 1A after an eight-year stay in the second tier of the national hurling league.
Their performances against Clare and Tipperary in the NHL knockout stages proved that they were a team to be reckoned with in the top tier.
And Hannon told the Limerick Leader that the progression in the league has eased the burden on them as they prepare to face Tipp in the Munster SHC at the Gaelic Grounds on Sunday.
"John has a massive trust in everybody and if he is giving a jersey to someone he is expecting them to repay his faith by doing the job they are expected to do. Maybe it was something that we were lacking in Limerick for a while - confidence was down around our ankles and we just needed a result and we couldn't get it and then it was weighing on our shoulders," said Hannon.
"There was finally progression - we had struggled to get out of 1B for the last five, six, seven years and to finally do that was a weight off our shoulders, if nothing else. And, the way we did it - above in Galway was even nicer. Against the All-Ireland champions who had competed at the business end of the championship year in, year out. That gave us a good confidence boost and gave us a platform to build upon for the championship.
"We have been trying for years and it was constantly at the back of your mind and then you were going into the championship having not got out of 1B and pulling your hair out as to why we weren't making the small break through to get from 1B to 1A and that may have affected confidence going into the championship."
Stay up-to-date with this weekend's football and hurling championship action on our Match Tracker where we will be bringing live updates and scores from around the grounds.
Most Read Stories