Enough is enough for Harte
May 18, 2018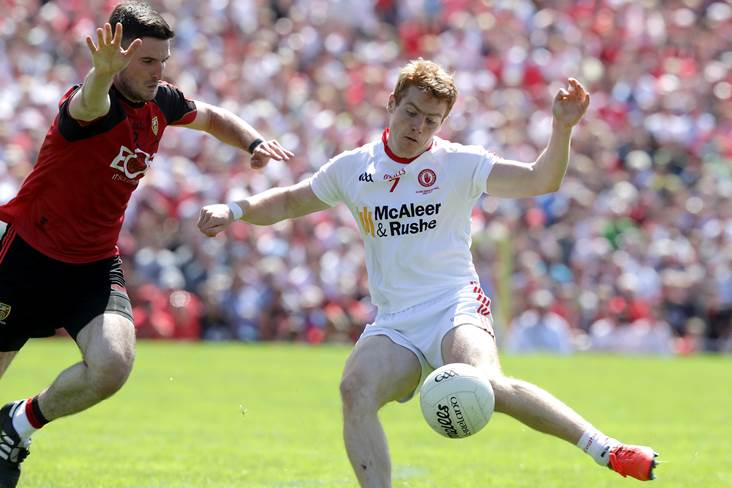 Down's Niall McParland with Peter Harte of Tyrone.
©INPHO/Morgan Treacy.
Tyrone defender Peter Harte has urged GAA officials to stop 'tweaking' the rules of Gaelic football.
The rules of the game have been changed considerably in recent years with the introduction of the Super 8s being the major change for 2018.
Harte is currently preparing for the Ulster SFC clash against Monaghan on Sunday afternoon, but he took time out to speak to the Ulster Herald about the current state of the game he loves so much.
"I just wish they would stop tweaking things. This past six or seven years, there has been something changing most years, whether it's a new rule, new concept, new idea," stated Harte.
"Whether it's the right or wrong thing, I'm not sure. Maybe time will tell. But it's a bit frustrating when you're in your playing career and thing are chopping and changing around you. You'd like to get a wee bit more consistency in the rules and the way it's going.
"After this year people might say it's brilliant, or want to go back to the way it was, time will tell."
Stay up-to-date with this weekend's football and hurling championship action on our Match Tracker where we will be bringing live updates and scores from around the grounds.
Most Read Stories