And the quote of the weekend goes to...
February 04, 2019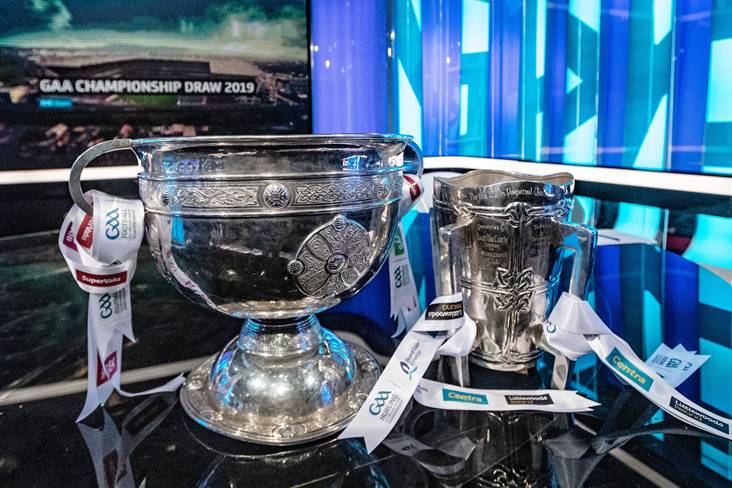 The Sam Maguire and Liam MacCarthy Cups. ©INPHO/James Crombie.
Our story on Saturday about GAA president John Horan wanting the Liam MacCarthy and Sam Maguire Cups kept out of pubs in the future received a huge reaction.
During an address to Seanad Eireann last week, Horan expressed the hope that other teams would follow the Limerick hurlers' lead by barring the Liam MacCarthy from pubs.
"To their credit, and hopefully, this is a road to the future, the Limerick hurling team, having 45 years of a gap bridged, have never allowed the Liam MacCarthy Cup to enter one licensed premises or any alcohol to touch that cup. Hopefully, that is a step in the right direction," the Dubliner said.
Of all the comments on Facebook relating to the story, this one from Patrick Keating had to be the wittiest: "I think Liam and Sam are old enough to make up their own minds. Can't force them to be pioneers at this stage!"
Most Read Stories