Female ref for All-Ireland final "not an inevitability"
October 18, 2018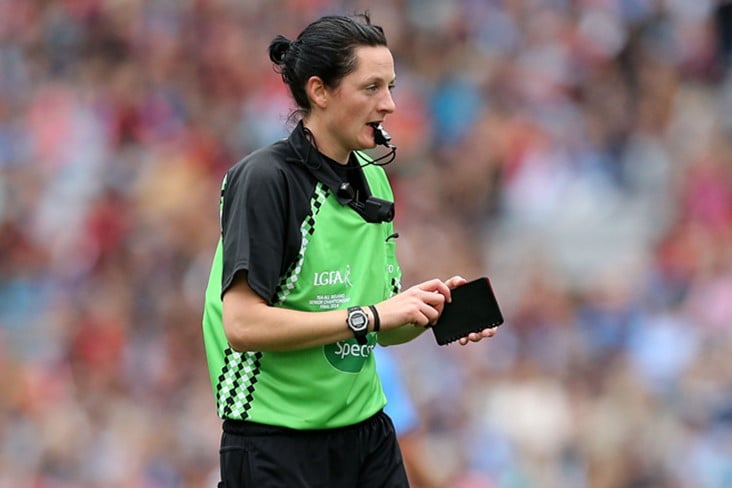 Cavan referee Maggie Farrelly ©INPHO/Ryan Byrne
The GAA's National Match Officials Co-ordinator Patrick Doherty says he's unsure if he'll ever see a female referee taking the whistle for an All-Ireland final in his lifetime.
So far, the closest the GAA have come to having a female referee at the highest level is Cavan whistler Maggie Farrelly, who has reffed games in the Dr McKenna Cup and Ulster U20 football championship.
Speaking at the recent unveiling of a new three-year plan for referees, Doherty was asked if he could see a female senior inter-county referee officiating in the championship.
"It's not an inevitability. Because we are only going to have one person refereeing an All-Ireland final," the Westmeath native told the Irish Daily Star.
"You are going to have whatever, 20, 30, 35, 40 people on an inter-county panel at any one time. It's not inevitable. Of course not.
"The number of female referees we have, you can count literally on the fingers of one hand. We had replies from more than 1,000 referees (in a national survey). Four of that are female.
"So, it's a tiny, tiny, tiny number. And yet we want to increase that number, absolutely. Will it be in our lifetime (a female refereeing an All-Ireland final)? Well, I don't really know. We'd like to think it is."
Be sure to follow the hoganstand.com match tracker on Sunday afternoon for live updates from the club championships.
Most Read Stories