Penalty kicks could replace free-taking competition
January 07, 2019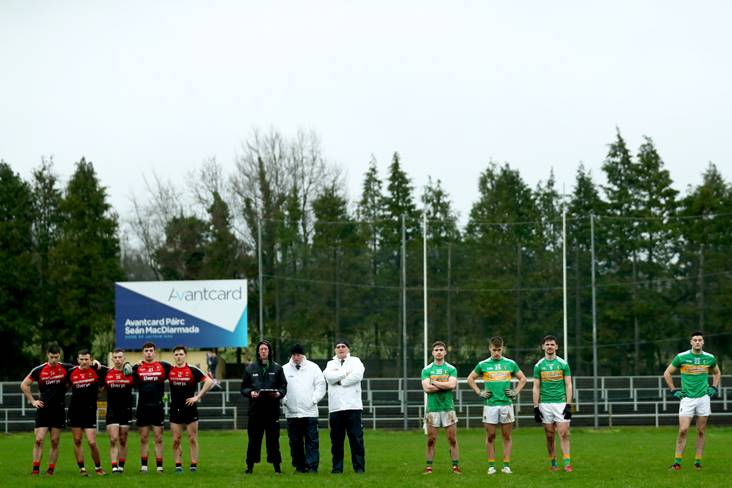 The Mayo and Leitrim penalty takers watch on during the shoot-out. ©INPHO/James Crombie.
Penalty shootouts could soon be used to decide GAA championship games.
Mayo beat Leitrim 4-1 in the first-ever inter-county penalty shootout in yesterday's FBD League encounter at Carrick-on-Shannon and it could replace the existing free-taking competition if approved by Central Council and ultimately Congress.
Connacht Council decided to proceed directly to spot kicks after the game ended 2-13 each because most of the county grounds in the province don't have floodlighting.
"We are heading in that direction anyway," the GAA's director of games administration Feargal McGill told RTÉ.
"That Connacht decided to go ahead and have a look at it themselves is no problem. If anything it has given us some vision of what a penalty kick or penalty puck competition might look like, which is actually quite helpful in developing regulations around it.
"The matter of extra-time and what games you play extra-time in or don't is covered in rule for national competitions, but the issue of when you go to winner-on-the-day, whether that is penalty pucks or whatever, that's a matter for Central Council.
"It was a very fast game and I'm not sure how good it would have been for players to put them through 10 minutes of extra-time each."
Most Read Stories