Ricey: if they're smiling, Gormley is in trouble
August 15, 2013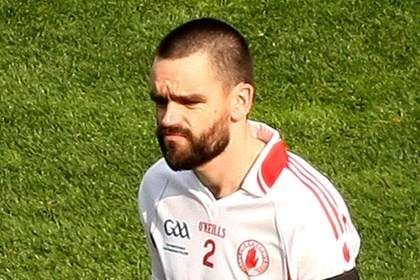 Tyrone's Ryan McMenamin
Recently retired Tyrone ace Ryan McMenamin was no stranger to the GAA's Appeals Committee - and he predicts that Conor Gormley will be freed to face Mayo in the All-Ireland SFC semi-final.
The former All Star corner back found himself in hot water on more than one occasion during his illustrious playing career.
He reckons the facial expressions of the members of the Appeals body when Gormley comes before them will tell a tale as to the player's chances of getting off.
"I saw a hell of a lot of appeals," 'Ricey' told Gaelic Life. "So many that I started to get to know everybody after a while. People like the secretary.
"When you go in you get a chance to state your case. I always found that if they are smiling then you are screwed, if they aren't smiling then you have a chance. If they are smiling then it doesn't matter what you say. Nine times out of ten the ban will be upheld. It is very hard to get appeals turned over."
McMenamin described his former team-mates proposed one-match ban as 'nit-picking'.
"I don't think that there was that much in it. As I saw it, he was holding Dessie Mone's hand up. I think it is just nit-picking."
Most Read Stories