Sheedy unlikely to be punished for shove
March 09, 2010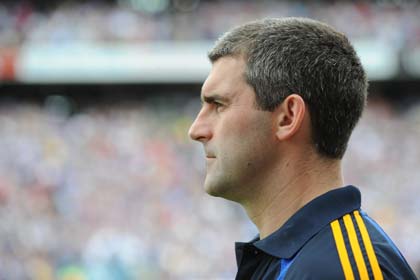 Former Tipperary manager Liam Sheedy
The Central Competitions Control Committee are unlikely to take any action against Tipperary manager Liam Sheedy for his sideline altercation with Kilkenny counterpart Brian Cody during Sunday NHL clash at Thurles.
The two squared up to each other when tempers flared after an incident on the pitch, which saw Sheedy giving Cody a slight shove in the chest, but both shook hands with one another when the game was over and were dismissive of the incident afterwards.
Sheedy faces the possibility of a disrepute charge from the CCCC, but it is unlikely and last night a spokesman for Tipperary reported that they had heard nothing to that effect.
Most Read Stories