All change as 16 team championship groups given the green light
January 19, 2016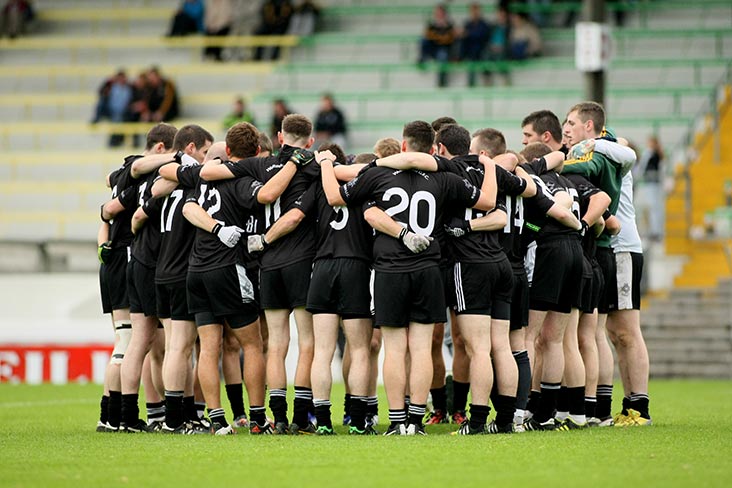 Walterstown lost their long standing senior status last year. 3 clubs will follow suit this year.
Club delegates at the special committee meeting at Dunganny on Monday night were in the mood for change with the proposals to reduce the number of teams in the football championships from 18 to 16 given an impressive thumbs up.
The change put forward by the Competitions Review Committee and elequently presented by its Chairman Liam Keane were strongly supported despite opposition from some speakers.
The former included Barney Allen and Brendan Cummins but the growing feeling that the lack of competitive edge in a number of club championship games is effecting the county teams swung the votes in favour of the CRC's proposals.
Keane pointed out that in the 16 team championship all sides would be involved in at least one play-off game - preliminary quarter-final, quarter-final or relegation playoff.
An incentive to top their group is the proposal of a home quarter-final - if their ground is considered up to standard.
Paddy Ward (Dunshaughlin), Andy Fahy (Ratoath), John Shaw (Summerhill) and Daithi Whyte (St Patricks) spoke in favour of the proposals. Delegates from junior clubs Kilmainham, Moynalty, Moylagh and St Brigid's expressed opposition.
While speaking in favour of retaining the present system, Barney Allen suggested that Meath had the best championship structure in the country but Liam Keane disagreed.
CRC member Colm Keys said that the club should be thinking less of safety nets.
The vote for the SFC system set the ball rolling in favour of the proposals - 31 for and 24 against. That was part one of a clean sweep - IFC 33-15, JFC 27-21, JFC B 29-17, JFC C and JFC D passed with no opposition. The bottom 16 teams will compete in the new JFC E.

A vote followed to decide whether to make all the changes at the end of the 2016 championship or phase them in over a number of years. It was decided to make all the changes this year which means that three teams will be relegated from the SFC, five from the IFC, seven from the JFC and nine from the JFC B.
As well as Liam Keane and Colm Keys, Sean Kelly (Dunderry), Ollie Keegan (Gaeil Comcille) and Gerry Giblin (Donaghmore-Ashbourne) were also on the committee.
In the absence of Chairman Conor Tormey who was bereaved by the death of his brother Christopher at the weeekend, vice-chairman Peter O'Halloran took charge for the meeting.
Most Read Stories