Brogan reveals All-Ireland win drug test
December 23, 2011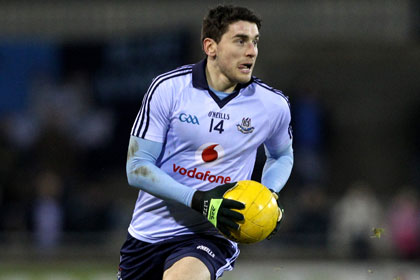 Dublin's Bernard Brogan
Dublin footballer Bernard Brogan has revealed in a television documentary that he had to undertake a drugs test immediately after the All-Ireland final.
Brogan was forced to miss out on the immediate post-match celebrations as he had to undergo a mandatory drugs test and he missed out on those special few minutes after the final whistle; he reveals in a TV3 documentary to be screened next Thursday night.
"I don't remember much of those moments as I was actually getting drug tested straight after the game," he says. " So my celebrations were muted for 20 minutes or so until I got sorted and it was a different time for me. I was inside having to give my sample. I came back in here and a lot of the lads were gone so my buzz was a bit muted.
"We want to keep everybody clean. It's an amateur game. We want lads to be at their best physically without any performance enhancing drugs. I got caught on a bad day, an All-Ireland winning day. But it has to be done."
Most Read Stories