The amazing story of Monaghan's Brenda McAnespie is on TG4's Laochra Gael this week
April 06, 2020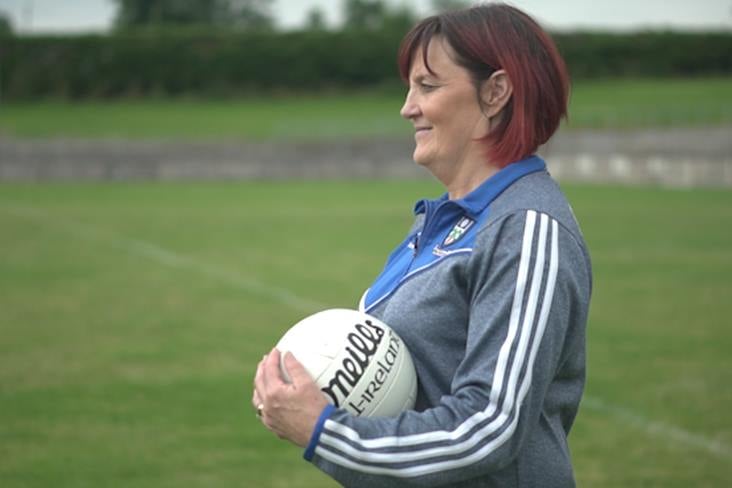 Brenda McAnespie
The definitive GAA sports series continues on TG4 with Monaghan and Ladies Football great Brenda McAnespie featured this week.
Brenda McAnespie was the rock of the Monaghan Ladies footballers, even playing in an All-Ireland Final when she was pregnant, but away from the field she has had plenty of experience with personal challenges and tragedy.
A pioneer of the woman's game from its infancy, Brenda became a bedrock of a Monaghan team that conquered the sport in the 90s.
As a footballer, she truly did not know the meaning of giving up, and played long enough to win an All-Ireland club title with her daughters.
But life on the border meant that trouble and tragedy were never far away for Brenda and her family.
Brenda's story is told through the eyes of her proud twin daughters Aoife and Ciara McAnespie, her husband Vincent McAnespie, former Waterford Ladies Football Manager and Ballymacarbery legend Michael Ryan, Former Monaghan Ladies football Manager and friend of Brenda's Michael Morgan and broadcaster Gráinne McElwain.
This episode will be on TG4 on Thursday 9th April at 9.30pm and repeated on Friday 10th April 11.40pm.
Most Read Stories