"As a group they're not really together"
February 15, 2020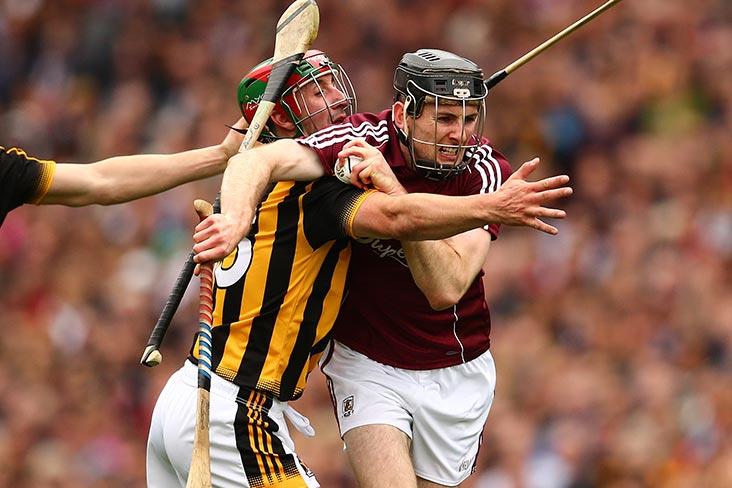 Kilkenny's Eoin Larkin tackles Padraig Mannion of Galway.
A lack of team spirit is the reason why Galway's hurlers haven't fulfilled their potential to date, according to former Kilkenny star Eoin Larkin.
Speaking ahead of the Tribesmen's eagerly anticipated league encounter with All-Ireland champions Tipperary tomorrow, the eight-time All-Ireland winner told RTÉ 2fm's Game On: "As a group they're not really together.
"They come out with all the right things in the media, that they are together now more than ever, but when it really comes down to it they're not really willing to put their bodies on the line for each other.
"It's all about the individual, not the collective. To be a consistent, top-performing team you have to be willing to put everybody else before yourself."
He added: "There is no doubting they have fantastic individuals but that doesn't win you All-Irelands.
"I know they have won one All-Ireland but really, with the panel of players they have, they should have been more successful."
Most Read Stories