War cry Kerry GAA film 'Believe…for the Players' goes live
September 12, 2019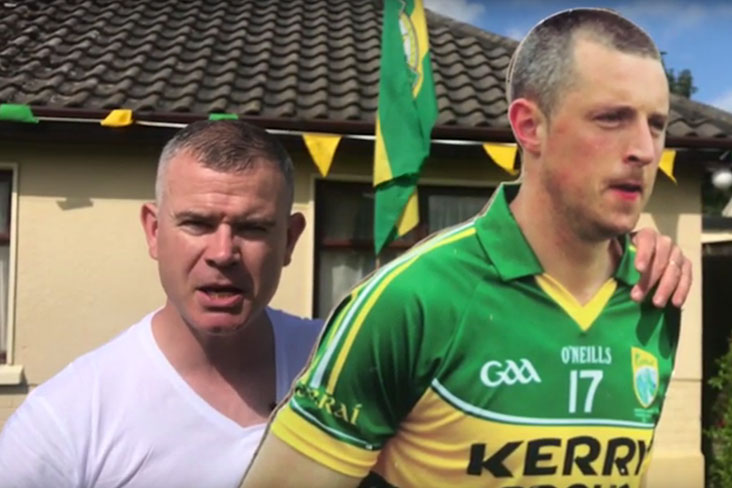 Former Kerry players Killian Burns with a cut out of Kieran Donaghy
Ahead of the All-Ireland SFC final replay, storyteller and former Kerry footballer Killian Burns has created a war cry film for the Kerry footballers.
With cameos from Kerry legends Kieran Donaghy, Bomber Liston, Jimmy Deenihan, Darragh O'Se, as well as boxing trainers, blow torch experts, Taekwondo Masters, Radio Kerry broadcasters and many more.
Killian, who created the film in various locations across Kerry, commented, "The narrative has changed. The time for 'Yerras' is over. We must believe we can go back up there and win. The learning growth in their draw was immense.
"This film was a bit of fun of course to keep Kerry fans thinking about the replay but it was also created to reflect the change in our path from hope to encouragement. We are telling the players to believe, to stay the course and finish the job."
To hear other stories and poetry from Killian, you can subscribe to his YouTube channel on www.youtube/KillianBurns
Most Read Stories