Moloney takes keyboard warriors to task
June 16, 2019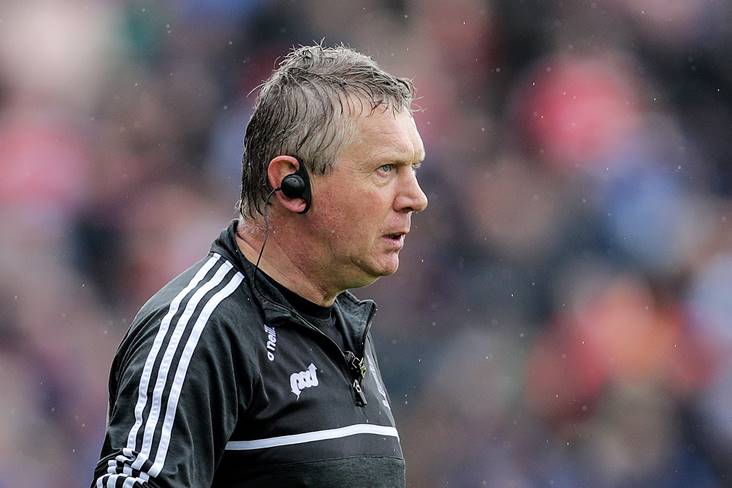 Clare joint-manager Donal Moloney. ©INPHO/Laszlo Geczo.
Clare joint-manager Donal Moloney says the abuse his players were subjected to on social media in the wake of their heavy Munster SHC defeats to Tipperary and Limerick was unacceptable.
The Banner bounced back with a five-point win over Cork in Ennis this afternoon, but it came too late to save their season.
"For us, it's fine," Moloney said in an interview with RTÉ.
"We've been around a long time. We've had great days with Clare and if people want to throw stuff at us, then fine, but come out from behind the typewriter. For the players, where some of them were during the week, that shouldn't be tolerated.
"It's been a crazy week. We turned in two under-par performances. Tipp and Limerick got the better of us and quite significantly. These are the most successful group of young men who have ever represented our county. Today, they just threw everything at it. We were not aware that Tipperary were beating Limerick, so we had to fight tooth and nail through the game.
"We met Friday night. We met yesterday, all the players. We were going to do this for each other today, there was no backing down and defeat was not going to be tolerated."
Moloney refused to comment on whether he and co-manager Gerry O'Connor, who was banished to the stands today following a first half flashpoint, would be staying on next season.
"We're a long time involved now. We'll take stock, talk to the county board and see where things go," he added.
Most Read Stories