Horgan one of the best, says Meyler
May 21, 2019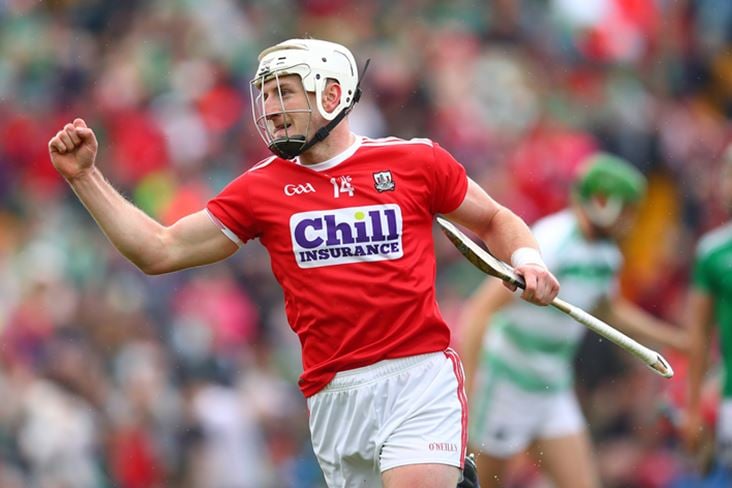 Cork's Patrick Horgan celebrates his goal against Limerick
John Meyler reckons Patrick Horgan is right up there with Joe Canning and TJ Reid as one of hurling's top forwards.
Horgan has been delivering match-winning displays for the Rebels since 2008, winning three All Stars and three Munster SHCs to date but an All-Ireland medal continues to elude the Glen Rovers ace:
"He's our marquee player, just as Joe Canning is for Galway or TJ Reid is for Kilkenny," Meyler told Sky Sports. "They're three of the best forwards without a shadow of a doubt. 'Hoggy' has proven that for Cork over the last ten years. It's just unfortunate that he doesn't have an All-Ireland medal, and we need to rectify that for him.
"His contribution to Cork hurling over the last ten years has been incredible. The scores he got last Sunday, the goal he took really, really drove us on. 'Hoggy' deserves great credit and great praise for what he has done for Cork hurling. He's always first at training, he's always practising. He leads by example. It's no wonder he's a superb talent. He deserves the height of respect, the height of praise for what he's done."
Most Read Stories