Limerick 'ahead of the posse', says Daly
April 20, 2019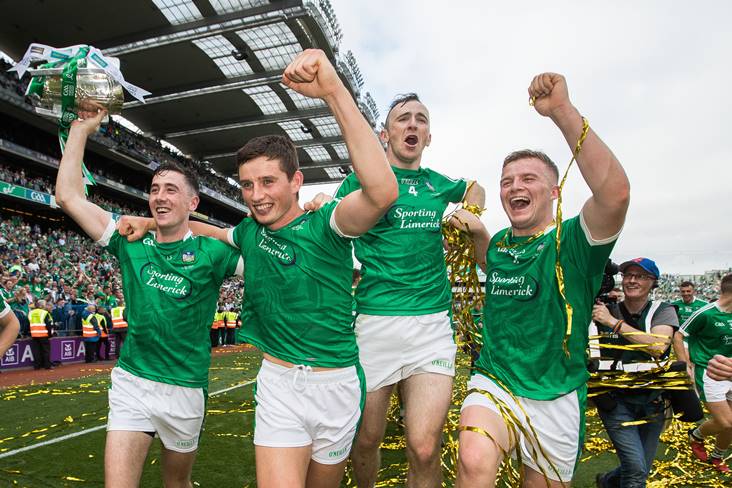 The Limerick Leader newspaper picked up the Provincial Media Award for its 'Limerick Leader Souvenir Edition - 2018 All-Ireland Champions: This Means Everything'
Anthony Daly feels Limerick are in pole position to retain the Liam MacCarthy Cup.
The former two-time All-Ireland winning captain, who brought many of the current Limerick team through during his three years in charge of the county's underage academy, expects John Kiely's charges to only get better - they were recently crowned Allianz League champions for the first time since 1997 - after ending their 45-year All-Ireland famine last August.
"You would say that Limerick look ahead of the posse at the minute," Daly is quoted in the Irish Sun.
"This time last year we all said Galway were ahead of the posse, the year before we said Tipperary were ahead of the posse so that'll be interesting but the age dynamic and the rhetoric from them I would say is very positive and I'd say the management there is very strong as well.
"If a fella wants to have a pint I'd say he can have a pint and no more s***e but if he's turning up for training and not ready to go and take on Aaron Gillane, he's out the gap and there's someone else ready to step into the 26 out of their 36 or 37. That polices itself when you've a squad like that.
"He seems to have found somebody for every line. Will Peter Casey start? And how good was Peter Casey in the league, like? It's a nice headache.
"Every manager wants that absolute fighting with your selectors, 'I think he's going better, I think he's going better, we'll give him the nod, we mightn't give Graeme Mulcahy the nod, we mightn't give Seamus Flanagan the nod'.
"Jesus, what kind of a sub have you coming on then? You've a beast coming on who's anxious to show you. That's the dream thing at county level."
Most Read Stories