Rescue vessel named after late Derry hurler
February 19, 2019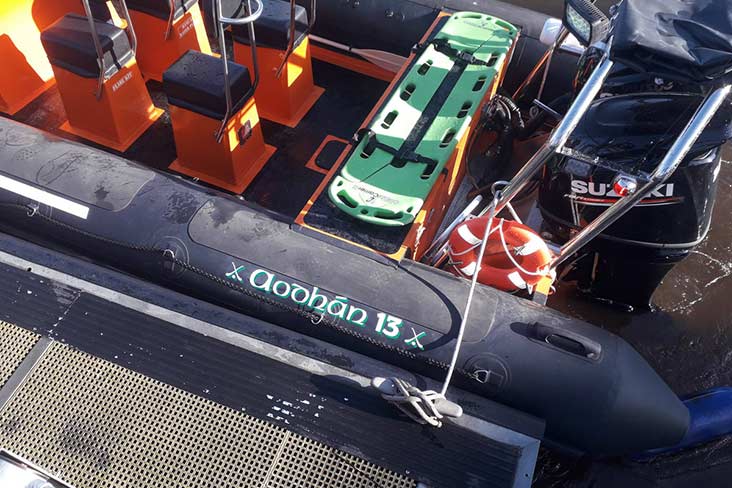 The Foyle Rescue vessel bearing the name of Aodhán O'Donnell. Pic Na Magha CLG
A rescue boat has been donated to Foyle Search & Rescue in honour of the late Aodhán O'Donnell.
Tragically, the popular 19-year-old Derry hurler drowned in the River Foyle in July and a fundraising drive was subsequently initiated by his friends and family to ensure that the local river rescue charity could have its capacity increased, whilst also commemorating Aodhán.
A total of £30,000 was raised and a new rescue vessel, the Aodhán, was donated to Foyle Search & Rescue. The new boat was launched in the Na Magha clubman's honour at a special ceremony on Sunday morning.
Most Read Stories