Taylor looking to maintain NFL 3 status
February 13, 2019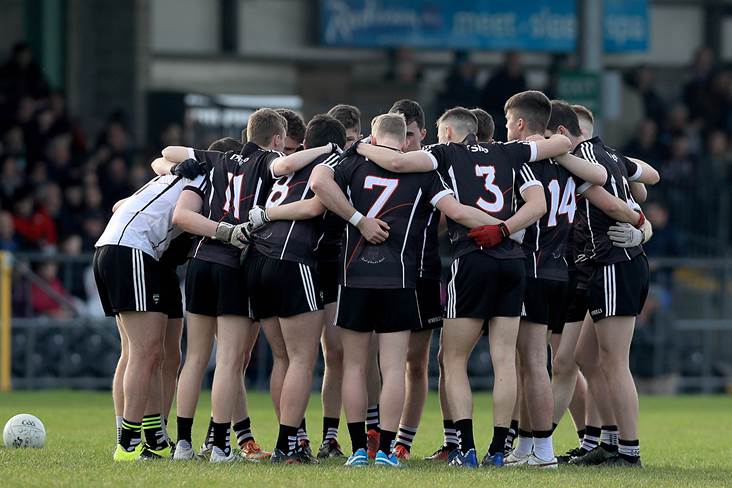 The Sligo players huddle.
©INPHO/Donall Farmer.
Sligo manager Paul Taylor admits that survival in Division Three is the ultimate goal now.
An eight-point defeat to Laois was Sligo's third consecutive loss in the league as we head into this weekend's break.
Now is the time for a lot of soul searching for the new Sligo manager as he looks to build confidence in his young squad.
The former Sligo forward is in no doubt that following the break, it will all be about survival in the league's third tier.
"We're in a difficult situation, we've three games played and we've no points and that's the reality of it," said Taylor.
"Promotion is out of reach now and what we'll look to do is maintain our status in Division Three. We're a young side, we have a lot of injuries at the moment which isn't helping, but that's what you have a panel for, that's what everybody trains for.
"We can make all the excuses we want, but at the end of the day, there has to be a bit of belief and the attitude has to be right.
"The commitment to training, we can't fault it, the application is good, but we're just lacking a bit when we go into game situations."
Most Read Stories