Harte points to Cunningham factor
February 13, 2019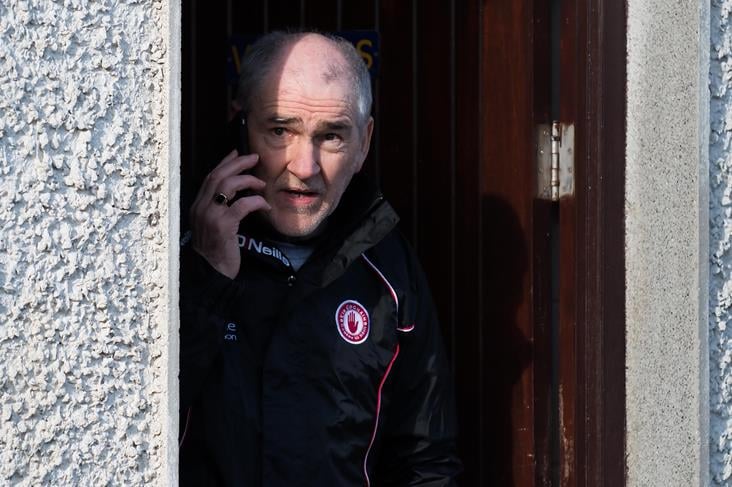 Tyrone boss Mickey Harte ahead of his side's Division 1 Round 3 clash with Roscommon at Dr Hyde Park
Tyrone manager Mickey Harte always knew that Roscommon were going to be a different animal last weekend, compared to the side they faced in last year's Super 8s.
On that occasion, Tyrone brushed aside the challenge of the Rossies on their way to reaching the All-Ireland SFC final.
It was a humiliating defeat for Roscommon, but Harte stressed that once there was a change in manager, the outlook would change.
"We knew that since Anthony has come in Roscommon have been much tighter at the back," Harte told the Roscommon Herald after Niall Morgan's last gasp point secured a draw for the Ulster side.
"They play with a lot of power and a lot of physicality and they're hard to break down. So we probably thought that we'd have to get a lot of scores outside the zone. We were chipping away at their lead well before we conceded a bad goal."
Harte added that Tyrone needed the win more than their opponents as it was their first point of the campaign and leaves them facing a relegation battle.
"Of course you would be disappointed because we needed the two points more than Roscommon. It's a good result for them regardless because they have two points to go with it.
"We have none to put with ours. Of course, it's better than none but we needed to win more than Roscommon, and we didn't get it. To their credit, they have three points after their three games, we only have one."
Most Read Stories