Dublin's five-in-a-row bid won't be derailed by hype - Sheehy
February 13, 2019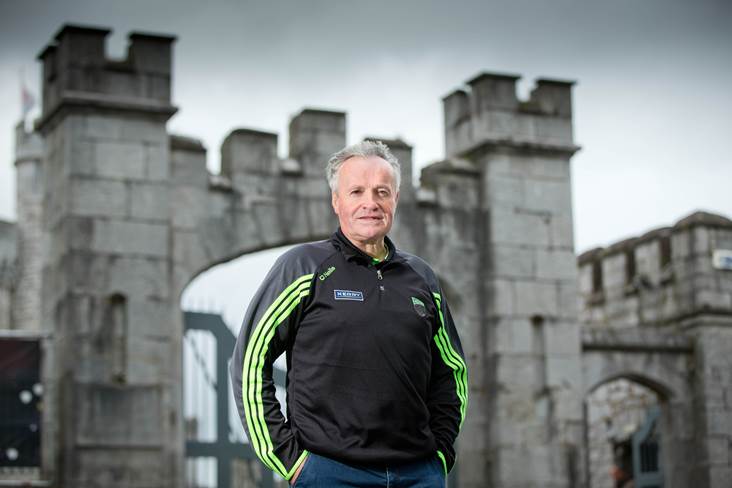 Kerry's Mikey Sheehy.
©INPHO/Morgan Treacy.
Jim Gavin won't allow the 'Drive for Five' hype distract his Dublin players from the important task at hand, according to Kerry great Mikey Sheehy.
Sheehy and his Kingdom team-mates were famously denied the five-in-a-row by Seamus Darby and Offaly in 1982 but he doesn't believe the current standard bearers from the capital will make the same mistakes they did.
"Jim Gavin now is a different animal," Sheehy – who acted as a selector with Eamonn Fitzmaurice in recent years – told GAA.ie. "Let me tell you, what Jim Gavin does is on the money.
"I'm sure that he'll have his own ways of dealing with it. It's well down the road. It's probably more difficult now because you guys will be writing about it, it will be on social media and a lot of Dublin supporters will be, 'ah yeah, yeah we are going to do the five-in-a-row…'
"I am only talking about me again personally, but it does get into your psyche. I would probably said that before that game - I missed a penalty at a crucial point in the game - I would have said that day that I just didn't feel right myself.
"And I kind of felt it was a tension thing that I felt drained. I felt after about 10 minutes in the game, 'Jesus Christ, have I done any training for this game, do you know.' I was stuck, stuck to the floor, it was just a tension, drained.
"It was a mental thing. Different players. I think the players nowadays are totally different tuned to the way we were."
Most Read Stories