'Demoralising, disappointing, mystifying'
February 13, 2019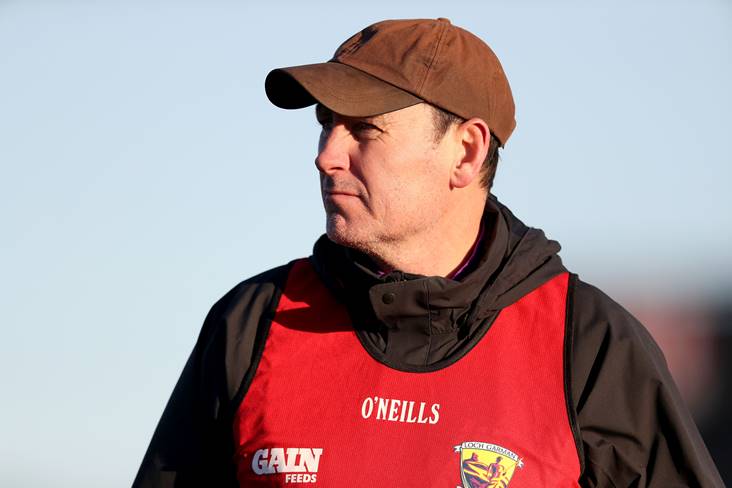 Wexford manager Paul McLoughlin.
©INPHO/Bryan Keane.
Three words used by Wexford manager Paul McLoughlin to describe their shock defeat to London in the NFL 4.
The Slayneysiders are at a low ebb in football at the moment and their manager is trying to find a way out of the quagmire.
This was their second defeat in three games and McLoughlin admitted to the Wexford People that it was his worst experience in football.
"It's demoralising, disappointing and it's mystifying to be honest. How could we play so well in the first half against Leitrim, collapse in the second half, then play so well, particularly in the second half when down to fourteen players, in the win over Antrim, but we were terrible all through against London," stated McLoughlin.
"It was my worst day ever in football. It was my worst ever experience, without a shadow of a doubt. I'm disappointed for the players, disappointed for everyone, for I feel the people out there who must be wondering what's going on.
"We are unable to sustain our good form, for we played well in O'Byrne Cup and then for this to happen. Our ability to maintain our game plan, our shape, just isn't there for some reason.
"I'm responsible for the performance but I don't intend to shirk away from it. After three games we have defeats of thirteen and eight points. We are minus 18 the worst scoring difference in Division 4.
"We are a Division 4 team so we can forget about setting our sights on promotion. All we can do is consolidate our position and try and get results beginning with Waterford in our next game."
Most Read Stories