Keane plays down win
February 11, 2019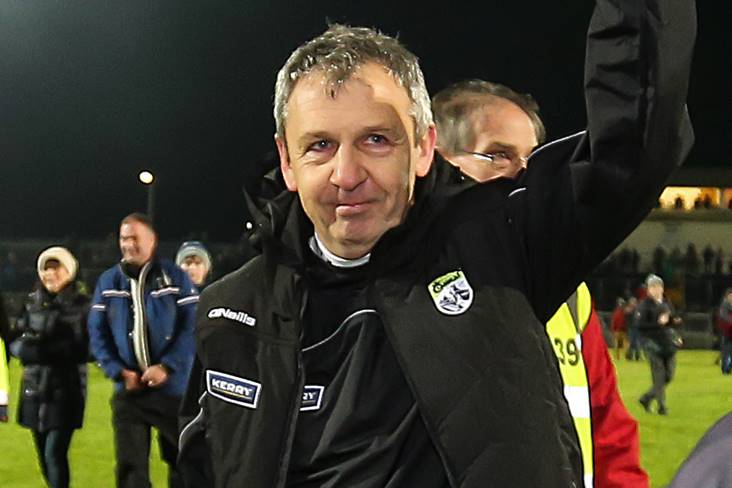 Kerry manager Peter Keane celebrates. ©INPHO/Lorraine O'Sullivan.
Peter Keane doesn't think Kerry's win over Dublin is 'significant'.
The new Kingdom boss was eager to put things into perspective after his young side edged a thrilling encounter in Tralee on Saturday night.
"It's about us finding out about us because look, at the end of the day, we're a new management, we're only starting into this," he said.
We got on a train and the train is rolling along very, very quickly. We've had three games in 13 days which is a huge ask.
"You could say it's a significant win but I don't think it's that significant. The priority for us is to go and learn. You want to test yourself against whoever is top dog. Fellas wanted to test themselves and see what was in them."
Most Read Stories