McStay lashes out at media over player unrest reports
September 15, 2018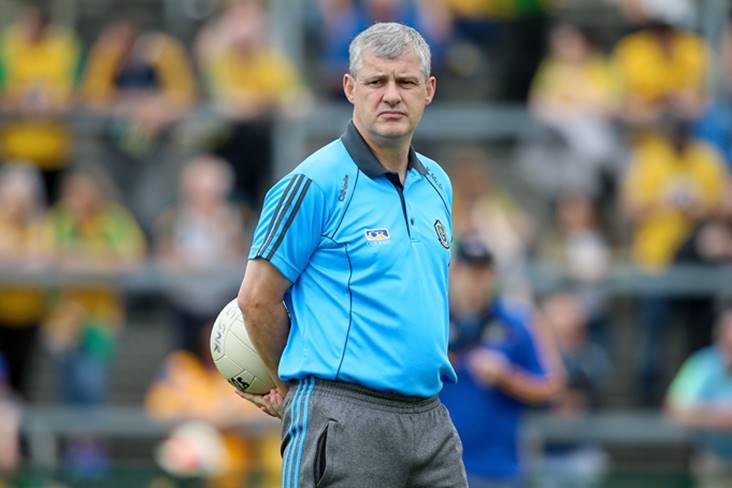 Roscommon manager Kevin McStay.
©INPHO/Tommy Dickson.
Kevin McStay has launched a broadside at journalists who suggested that his recent departure as Roscommon manager was caused by player unrest.
McStay released a lengthy statement on announcing his resignation in which he criticised the GAA for not doing enough to help smaller counties financially, but didn't says specifically why he was stepping down.
"That is simply not true, bulls**t, never happened," he is quoted as saying in the Irish Daily Star in relation to reports of player unrest.
"Some smart assed journalists running with the unrest story made a laugh out of the statement that I made as I was leaving. I wrote it to reflect all the people who had done so much work for our county, for me as their manager over the three years. But, there are smart asses everywhere," added McStay.
McStay, who has been linked with the vacancy in his native Mayo, also feels that former Kerry and Dublin players are having too much of an influence on how games are analysed and reported.
"Down south, the media voices will generally say that ye in the north have fecked up the game with your systems, defensive coaches, dark arts, intimidation, 15 behind the ball, sledging — and whatever you're having yourself," he continued.
"And when you examine the media pressure that Kerry — and I could say Dublin just as easily — bring to bear on an event and how it is interpreted and how it gets told, it's actually scary. If I went into Dublin, the list would be equally as long.
"The point is that this is how narratives and discussions get made."
Most Read Stories