Leitrim GAA bid to complete centre of excellence
September 14, 2018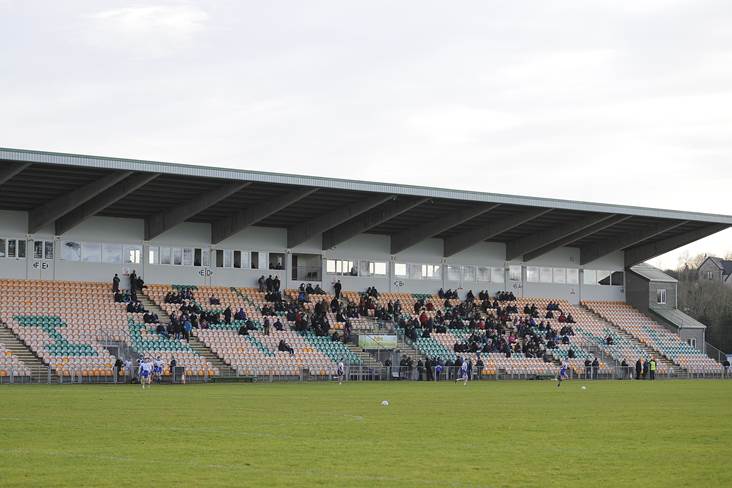 The Interprovincial SFC final between Connacht and Ulster at Pairc Sean MacDiarmada, Carrick-On-Shannon attracted a mere 500 spectators.
©INPHO/Tommy Grealy.
This week has been a busy one for Leitrim GAA as not only did they announce a new sponsor for their county grounds, but they have also launched a fundraising campaign.
The aim of the fundraising initiative is to raise monies to help complete their centre of excellence, which is already operational.
A novel fundraiser is 'Help Build the Leitrim Wall' which sees donors buy bricks of different sizes that will be placed in a permanent wall at the centre of excellence in Annaduff.
The project which first began in 2008 needs a further €300,000 to be completed and Leitrim fundraiser Eamonn Duignan told the Leitrim Observer, they want a facility to be proud of.
"We want a building that when people pass on the N4, we want to say 'look at that' and stop and come in and not 'look at this kip'," said Duignan.
Commenting on the plan, Leitrim GAA County Board Chairman Terence Boyle said "Leitrim GAA supporters, and the public in general, have been very generous in backing our endeavours in the past. We could not have completed the magnificent stand in Pairc Sean without such generosity.
"We need your support again to finish the Centre of Excellence. We're proud of our wee patch and we want to build something that everyone could be proud of. We want all Leitrim people to be part of the identity of Leitrim GAA into the future, and we feel the Leitrim Wall offers this – an opportunity to have your family name forever etched in the fabric of the facility."
Most Read Stories