"It's going to be a hell of a game"
July 18, 2018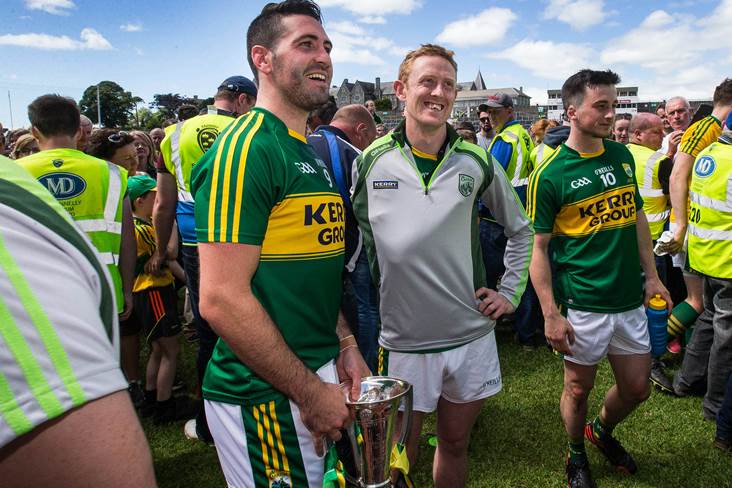 Kerry captain Bryan Sheehan with an injured Colm Cooper.
©INPHO/Cathal Noonan.
Bryan Sheehan says he's expecting a colossal performance from Kerry against Monaghan this weekend.
The five-time All-Ireland winner has stated that his former team mates have a gun to their head "to a certain degree" going into the Clones clash as defeat could end their semi-final hopes with a round remaining in the Super 8s.
"Knowing the guys inside there, and their character there's going to be a massive, massive performance out of Kerry in Clones," Sheehan is quoted saying by the Irish Daily Star.
"There's a lot of pride in those players. Things didn't go right for them last Sunday and they'll be disappointed. Having the opportunity to come back one week later is massive. You don't get that kind of opportunity too often.
"To a certain degree there is a gun to their head. They have to win. Going up to Clones will not be easy. It's going to be a war of attrition. Monaghan have a fantastic record there and they'll have their tails up after beating Kildare. They'll know that one more win will see them through.
"But, if I was still in that dressing room I know that I would be so looking forward to next Sunday above in Clones. It's going to be a hell of a game."
Most Read Stories