"I'd put a towel over my shoulder and say mass"
July 17, 2018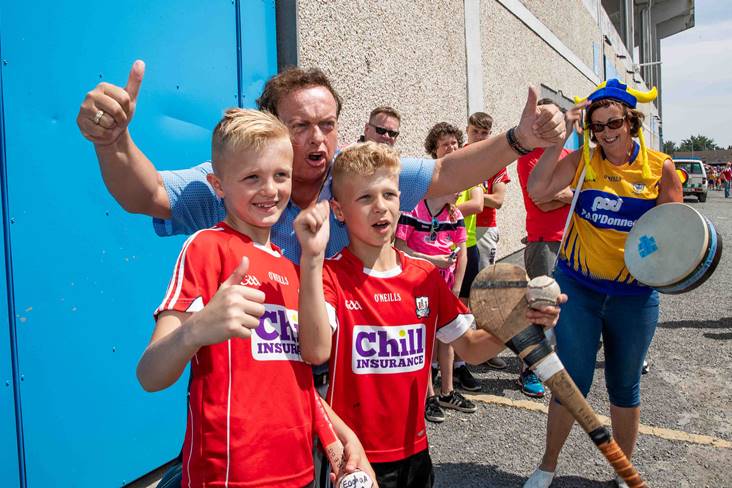 RTE match commentator Marty Morrissey with Cork fans before the Munster SHC final clash against Clare at Semple Stadium, Thurles.
©INPHO/Morgan Treacy.
Celebrated GAA commentator Marty Morrissey has revealed that one of his ambitions growing up was to become a priest.
The prominent RTE personality has one of the most distinctive voices in gaelic games broadcasting but he could well have been spending his weekends in a confession box rather than a commentary box:
"As a kid in New York I wanted to be a bus driver. I'd have a plate like this. I'd drive around going 'beep beep' and taking in the money," he told The Irish Times' weekend supplement.
"I went from that to wanting to be a priest. I'd put a towel over my shoulder and say mass. A Marietta biscuit was the host. A few neighbours died unknown to themselves in my mass. I'd say prayers for them."
Most Read Stories