O'Connell relishing Kingdom visit
July 15, 2018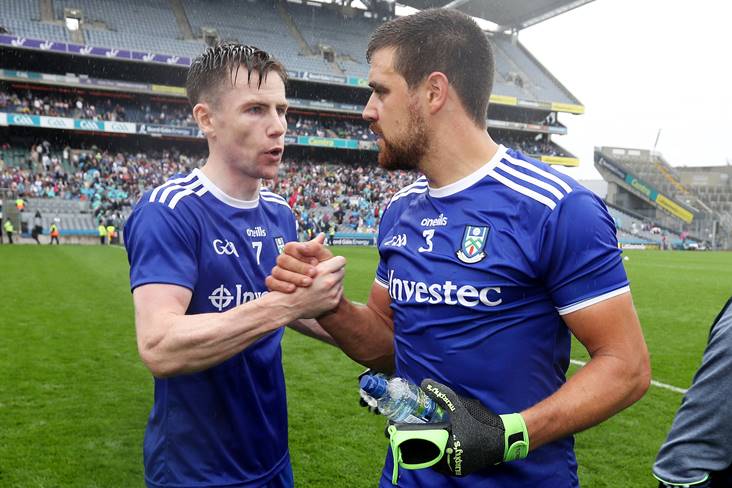 Monaghan's Karl O'Connell and Drew Wylie celebrate.
©INPHO/Bryan Keane.
Karl O'Connell was already looking forward to next weekend's clash with Kerry in Clones after Monaghan's first-ever victory at the All-Ireland SFC quarter-final stage.
The Farneymen opened their Super 8 campaign with a win over Kildare at Croke Park, with the pacey O'Connell helping himself to 0-3 from wing back. 
"From a fan's point of view, we can't stress Kerry coming to Clones for a championship game - it's going to be a dream. From a player's point of view, we've got to knuckle down," he told RTE.
"It's going to be a great occasion, it's a big game. If we get another win, we'll have a lot to say. If we lose we still have another game to go. We've got a big week to look at the mistakes and make sure we work on them."
He added: "It's very important to win the first game and you need to get off to a good start. 
"It just gives us a good template. We certainly know we're not even near the next stage yet but it's nice to get the first win,we've Kerry next week. It's going to be another big game, [we've] got to work on the mistakes there, [we'll] definitely be punished if we don't work on them."
Most Read Stories