Galway chief defends Salthill pitch
May 27, 2018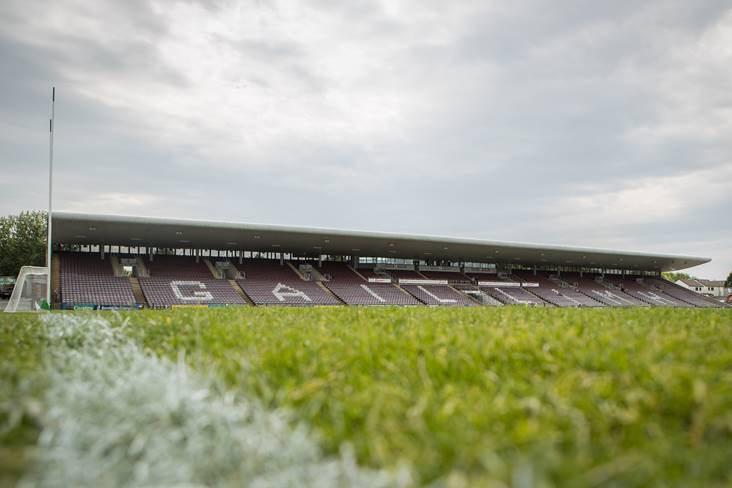 A view of Pearse Stadium, Salthill before the Leinster SHC round 3 clash between Galway and Kilkenny.
©INPHO/Oisin Keniry.
Galway GAA CEO John Hynes has defended the state of the Pearse Stadium pitch for today's historic Leinster SHC clash with Kilkenny.
It appears the recent Ed Sheeran concerts has taken its toll on the pitch, especially at the Aras end of the ground where grass is in short supply. 
"It's a small area, the grass coverage hasn't come back as much as we'd expected. The pitch is in perfect condition for hurling and it's the same for both teams," Hynes told RTE.
Speaking on RTE Radio, former Waterford star John Mullane said the condition of the pitch wasn't acceptable for such a big championship game.  
"For a player, from my own point of view playing corner forward, I most certainly wouldn't like to be playing top of the right there today. It's the after-effects of the Ed Sheeran show. It's the first time Leinster Championship has come into Pearse Stadium, it's probably not good enough."
Most Read Stories