"As far as I am concerned, Tyrone are good to watch"
May 17, 2018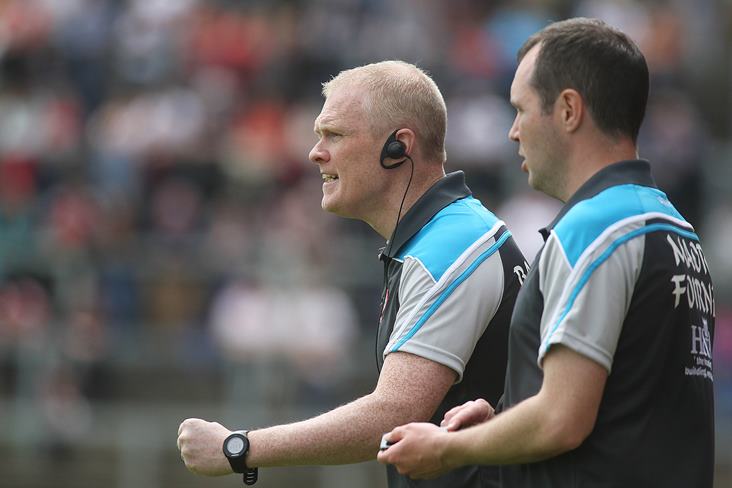 Derry boss Damian McErlain
Derry manager Damien McErlain reckons that much of the criticism surrounding Tyrone's style of play is unwarranted.
The Oak Leaf County boss feels that the Ulster champions receive "a particularly rough time" from their detractors, especially on last year's All-Ireland SFC semi-final defeat to Dublin where they fell flat on the day at Croke Park to lose out by 12 points in the end.
"Everybody gives out about Tyrone being defensive and all that goes with this, and I believe they get a particularly rough time," McErlain told the Belfast Telegraph. "But they lifted the Ulster championship title last year by kicking scores for fun and won every match by handsome margins while playing some brilliant football in the process.
"Obviously things did not go well against Dublin in the All-Ireland semi-final for them but that can happen on any given day.
"For me, Tyrone are an attacking side and I can't understand why everybody talks about them having no forwards.
"I would love to have four or five of the boys they have running about. As far as I am concerned, Tyrone are good to watch, they don't play any differently to anyone else as far as I can see."
Most Read Stories