Croke Park urged to recognise Gaelic Masters
May 17, 2018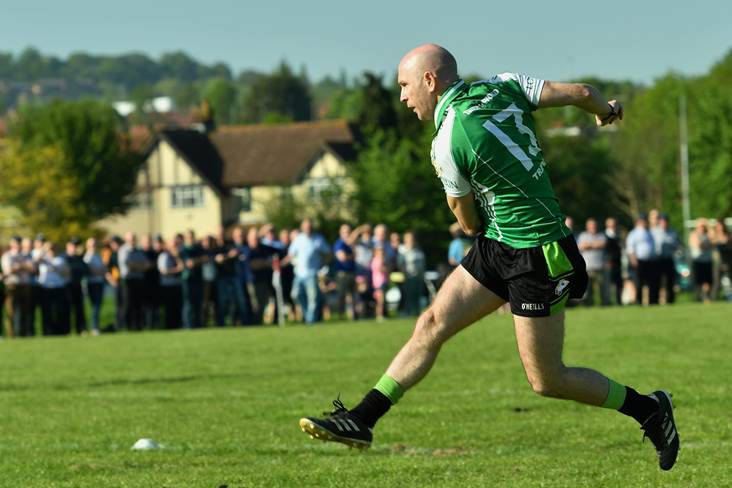 London Masters footballer Aidan Dillane scores the Exiles' goal in their recent defeat to Sligo Masters at Greenford ©Sheila Fernandes
by Damian Dolan
London Masters footballer Aidan Dillane has called upon the GAA to officially recognise the Gaelic Masters and repay London's veterans for their years of service to the game by allowing them to play at McGovern Park.
Currently all matches in the annual Gaelic Masters tournament for over 40s can only be played on community pitches.
"It really is a shame that the GAA doesn't recognise the Masters or us as footballers and give us the insurance to play on GAA pitches," Dillane told the Irish World.
"Many of us have given years to the GAA and it would have been lovely for Croke Park to support us. Maybe one day."
All participating Masters' counties pay into the Masters' insurance and are not covered under Croke Park's insurance.
London re-entered the competition last year and have so far played all of their home games at Tir Chonaill Park in Greenford.
Dillane added: "Nearly all of the guys playing in the London Masters haven't played in the new Ruislip. That's a shame; McGovern Park Ruislip is a fantastic facility right now and it would be lovely for these boys to play there."
Most Read Stories