Down want Centre of Excellence ready within two years
April 17, 2018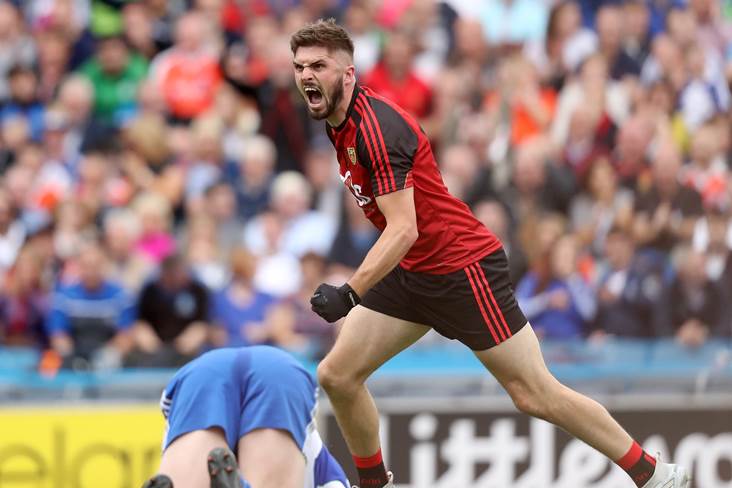 Down's Connaire Harrison celebrates after scoring a goal against Monaghan.
©INPHO/Oisin Keniry.
Down GAA are aiming to have their new Centre of Excellence at Ballykinlar up and running by 2020.
Last August, it was announced that the Mourne County were in talks to transform the former British Army barracks at Abercorn, Ballykinlar into a Centre of Exellence.
Steady progress has been made and they hope to lodge their application for planning permission by the end of the year.
"This is just another step in the process," County Board chairman Sean Rooney told The Irish News. "I certainly wouldn't want to pre-empt the planners, but if we were able to get permission secured in 2018 then that gives us two years.
"If you're going to develop grass pitches, you have to have work started and near lying a year before you could use them. The whole focus now is to get planning permission and that'll take us a step further."
Most Read Stories