Hero's welcome for Tiger Roll in Summerhill
April 16, 2018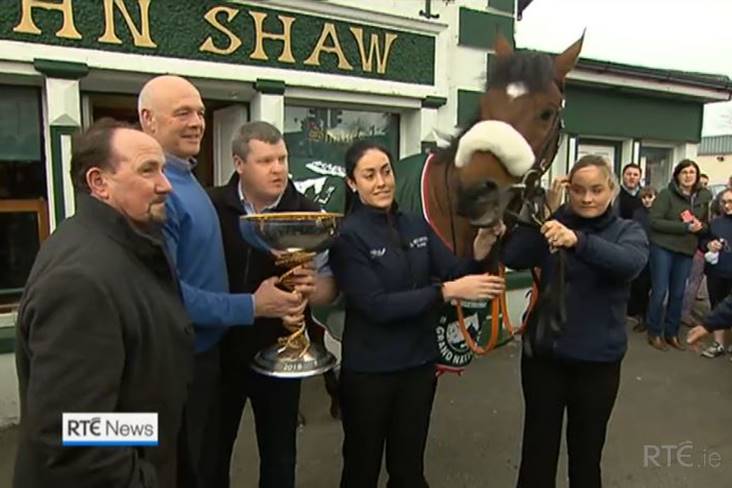 Former Meath All-Ireland winner Mick Lyons holds the Aintree Grand National trophy with trainer Gordon Elliott.
Pic: ©RTE.
Meath football legend Mick Lyons got his hands on the Aintree Grand National silverware yesterday.
The 1987 All-Ireland winning captain was amongst the large turnout in Summerhill for Aintree hero Tiger Roll's homecoming celebrations.
It was a weekend to remember for victorious trainer Gordon Elliott - who sponsors the local GAA club - while groom Louise Dunne is a former Meath ladies footballer.
Gordon Elliott Racing is the main sponsor of Summerhill GFC.
Most Read Stories