Jayo - Dubs backroom team not paid
October 20, 2016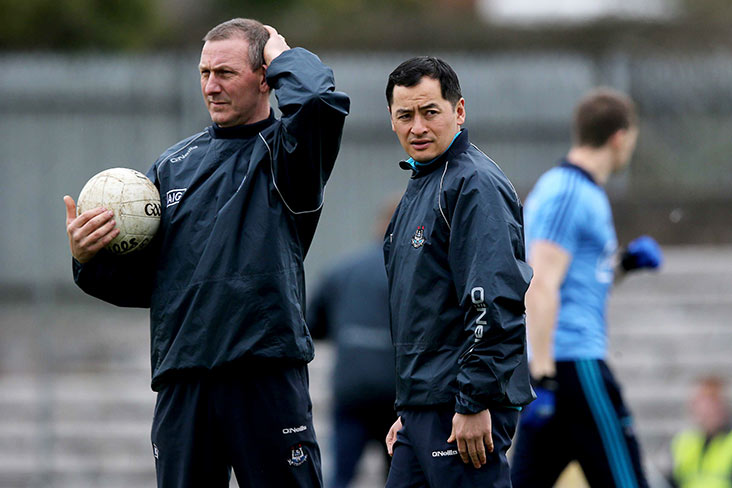 Jason Sherlock.
Jason Sherlock says money and resources have nothing to do with the size of Dublin's backroom team.
A photograph emerged after the All-Ireland final showing a 23-strong backroom team celebrating the Dubs' fourth Sam Maguire Cup success in six seasons. It was an image that caused envy in other counties and led to claims that the Dubs' success is being bankrolled. But 'Jayo' doesn't agree:
"In relation to that picture I think Jim's father was in it and maybe two or three members of the county board but everyone that was in it are volunteers as far as I know - excluding Bryan Cullen," the 1995 All-Ireland winner told The Irish Independent.
"I don't know how many volunteers are with other counties. All I know is I was asked by Jim to see if I could assist and I'm happy to do it. I don't know what's going on elsewhere.
"I understand there is always going to be that debate about Dublin and all that but as far as I'm concerned it was the same situation when I played. We had the biggest population and the biggest resources but we didn't have success."
Most Read Stories