"All-consuming" ... one of sport's greatest rivalries
August 15, 2014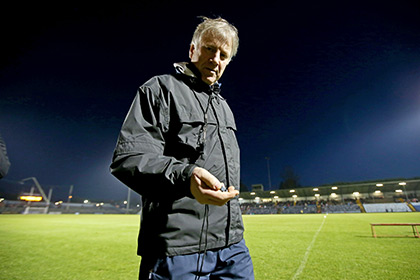 Donal O'Grady. INPHO
There are many enduring rivalries in sport but Donal O'Grady believes Cork V Tipperary is one of the greatest.
On Sunday, for the first time, the fierce Munster rivals will collide at Croke Park in an All-Ireland SHC semi-final. Former Rebel County player and manager O'Grady points out that the rivalry is special:
"Few rivalries have as rich a history as Cork and Tipperary hurlers," he writes in today's Irish Examiner.
"In reality, few sporting events transcend to every section of a community. In Cork and Tipperary though, a championship hurling meeting between the sides will do that. A first in Croke Park has become all-consuming.
"I have lost track of the amount of people I have spoken to in the last few weeks who have brought the game into the conversation. Many wouldn't have a great interest in sport but latched on to the idea that this is a first.
"The great rivalry has lain dormant from '06 although Tipp won four Munster titles since. But it soars when little separates the teams. They are close at present. Will this be the Croke Park chapter? A new era of semi-finals and even finals where once only Munster titles were at stake.
"Sunday's encounter is a new beginning. The victorious fans won't go wild but it could be like Donegal if they go on to beat the Cats. Great rivalries throw up great players, great spectacles, great memories and great questions."
Most Read Stories