Sheedy to assist Newmarket
March 15, 2012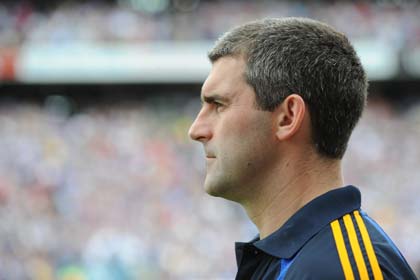 Former Tipperary manager Liam Sheedy
Tipperary's 2010 All-Ireland winning manager Liam Sheedy has agreed to assist Clare club Newmarket-on-Fergus in the coming season.
The Portroe man, who recently managed Munster in the Inter-provincial series, will be helping out in an advisory capacity. The Banner County's most decorated hurling club, Newmarket lost county finals in 2006 and 2008, but are hoping Sheedy's input will lead them to glory this year.
Newmarket secretary Brian Enright told the Irish Daily Star: "Liam is a busy man and is involved with his own club, but he's looking to come in once a month.
"He'll give the lads a bit of advice and one of our selectors would know him through work. That's how the initial contact was made. He showed a bit of interest but it will be very much a minor role.
"The league begins in April and I presume that he'll make one of the games."
Most Read Stories