Lilywhites "can't look past" Wicklow - O'Neill
May 09, 2019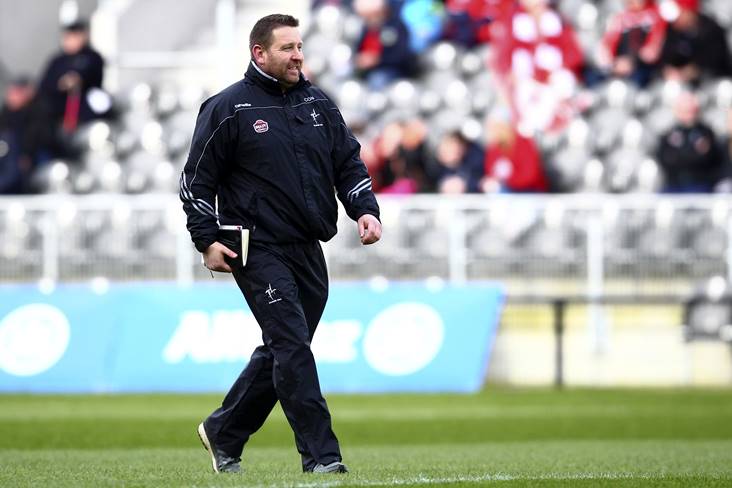 Kildare manager Cian O'Neill. ©INPHO/Ken Sutton.
Kildare boss Cian O'Neill says the pressure is on Leinster counties to close the gap on Dublin in the eastern province.
The All-Ireland champions are gunning for their ninth Leinster title in-a-row this summer and while O'Neill's men are on the same of the draw, O'Neill says they cannot afford to look past their opener against Wicklow on Saturday after stumbling at the first hurdle against Carlow last year.
"Dublin have been far ahead of everyone in fairness," O'Neill is quoted saying by RTE Sport.
"They won four in a row and countless Leinster Championships. But ultimately it is down to everyone in the province to put in a massive shift. Kerry are going for seven in a row and people tend not to speak about other provinces as much. Ulster is obviously particularly competitive.
"But it is a shame in Leinster with all the counties in it that none of us have closed the gap to any significant degree on Dublin. That is where the pressure us on this year for all of us. Meath have had a great Division 2 campaign. Laois have come up to Division 2, Westmeath had a very good year so far.
"We are in the same half of Dublin. There is any amount of teams there that want to close the gap and challenge Dublin. The bottom line is we need to get to a point to challenge. Our first round is against Wicklow and we can't look past that."
Most Read Stories