HL2B round-up: Wins for Down and Derry
February 03, 2019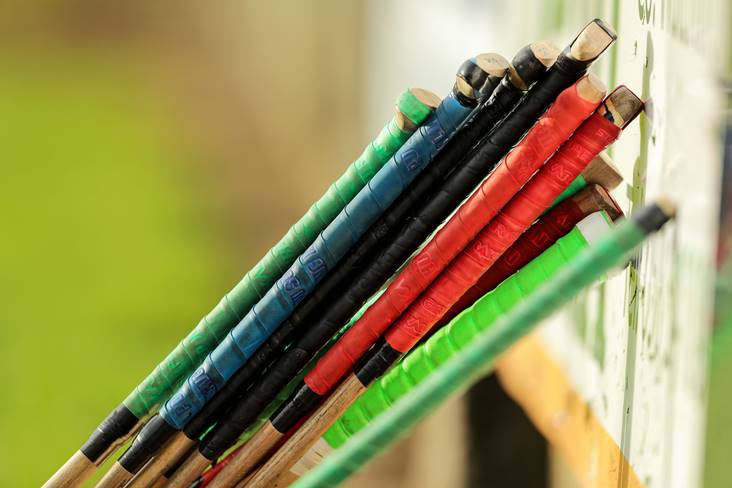 It's a fifth Croke Cup success in six years for St Kieran's Kilkenny
Down and Derry secured wins in the Allianz HL Division 2B today at the expense of Wicklow and Donegal respectively.
The Mourne men got the better of their hosts by 1-23 to 0-15 in Aughrim while Derry inflicted a 3-18 to 0-12 defeat on Donegal in Ballinascreen.
HL2B results:

At Aughrim
Down 1-23
Wicklow 0-15

At Ballinascreen
Derry 3-18
Donegal 0-12
Down - S Keith; M Patterson, C Taggart, C Cassidy; M Fisher, M Conlon, L Savage; R McCrickard (0-1), T Murray; P Sheehan (0-10f), C O'Prey (0-3), O McManus (0-3); C Coulter (0-1), E Sands (0-1), D Sands (1-4). Subs: T Prenter for C Coulter, C Coulter for M Patterson, R Costello for O McManus, P Savage for R McCrickard, PJ Davidson for C O'Prey.
Wicklow - B Fitzgerald; B Kearney, B Cuddihy, M O'Brien; G Byrne, R Keddy, W Kavanagh; J Henderson (0-1), P Keane; E Kearns (0-3), P Doyle (0-1), D Staunton (0-3); C Moorehouse (0-5), E Donohoe (0-1), M Boland (0-1). Subs: J Doyle for E Donohoe, E Byrne for R Keddy, E McCormack for P Doyle.
Referee - T Walsh.
**
Derry - S Kelly; C Kelly, S Cassidy, D McCloskey; P Kelly, B Og McGilligan, L Hinphey; P Cleary, T Brady; M McGrath, C O'Doherty (0-8, 6f), R Mullan (0-2); A Grant (1-1), N Waldron (0-1), N Ferris (1-1). Subs: R McCartney for D McCloskey, M McGuigan (1-2) for T Brady, S McGuigan (0-1) for R Mullan, J Mullan (0-2) for M McGrath, C Waldron for L Hinphey.
Donegal - P Burns; C Parke, S Gillespie, P Doherty; C Matthewson (0-1), D Cullen (0-1), S McVeigh; J O'Loughlin, J Boyle; G Browne, L Henderson (0-1), R McDermott; D Coulter (0-8, 5f), O Rooney, K Kealy (0-1). Subs: A Stokes for O Rooney, P Hannigan for D Cullen, J De Ward for K Kealy, D Lafferty for P Burns.
Referee - L Gordon.
Most Read Stories