Wexford GAA "in shock and saddened" by passing of Scott Doran
December 30, 2018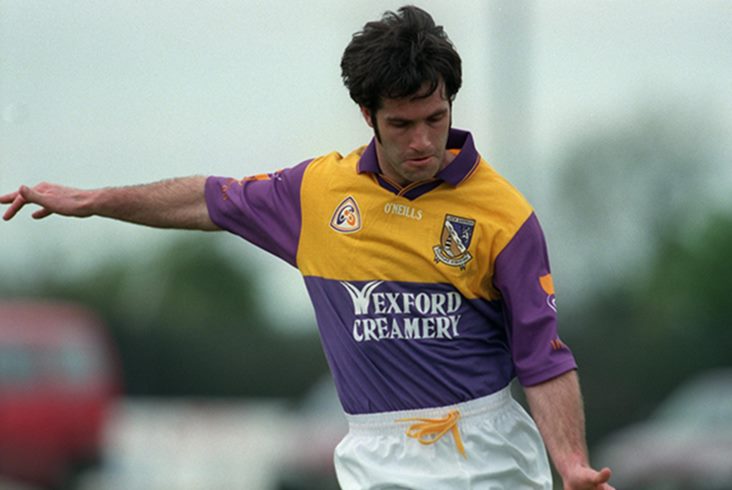 Scott Doran during his playing days with Wexford ©INPHO/Keith Heneghan
Wexford GAA is in mourning following the sad and untimely death of former footballer Scott Doran at the age of 44.
Doran's Model County career spanned 14 years and, having made his debut in October 1992, he went on to score 25-174 in 103 competitive appearances in the purple and gold.
Doran also represented London in the Connacht SFC in 2005 before returning to Wexford duty two years later and making five more appearances for his native county.
His club Kilmore released a statement following the news of his passing yesterday and highlighted a special moment 15 years ago when he was part of the side which captured the junior championship title.
"In 2003 Scott got the medal he so craved when we captured the County Junior Football title and his reaction after the game showed how much it meant to him as on his knees, he beat the ground with joy," it read.
"What most people didn't know was Scott had broken his jaw in the semi-final and then would go on to lead the team to a Leinster final while still suffering from the same injury.
"For anyone lucky enough to see Scott play memories will be plentiful, cherish them as you seen a magician in action. Scott possessed a wand of a left foot, a brain too fast for many and the strength of a lion."
Most Read Stories