McConville wants "uniformity approach" for match crowds
July 24, 2020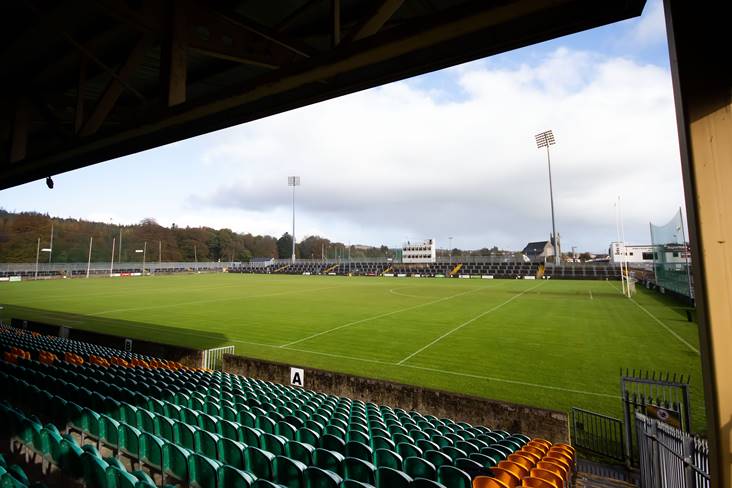 MacCumhaill Park, Ballybofey can only host a crowd of 200 at present
Former Armagh star Oisin McConville has welcomed the new directive which will allow crowds of up to 400 people into GAA matches in grounds across the six northern counties.
The Northern Ireland Executive announced yesterday that from Friday, 24 July, spectators can return to outdoor sporting venues where "access can be controlled and social distancing maintained" as part of their latest rules on easing lockdown restrictions.
Speaking to RTE Sport, McConville said he would now like to see a uniformity approach, agreed by both governments, which would allow for the same numbers to attend games at GAA matches across all 32 counties.
"It's welcomed by the majority of people up here because in some of the games last week we had a lot of people congregating in the same area trying to get a view of the game having not been allowed into the ground," said the 2002 All-Ireland winner.
"This is a much safer option and it's definitely welcome because there is a real hunger there for people to get back into watching the games.
"When you think of the grounds that we have nowadays, the majority of championship matches coming up will be played in big grounds and 400 in a ground is not a stretch."
He added: "Hopefully we can get to something uniform, agreed by both governments and the GAA and that's when we'd get to an acceptable point that people would be happy with."
Most Read Stories