Poignant and emotional scenes as Cork GAA's no. 1 supporter laid to rest
May 12, 2020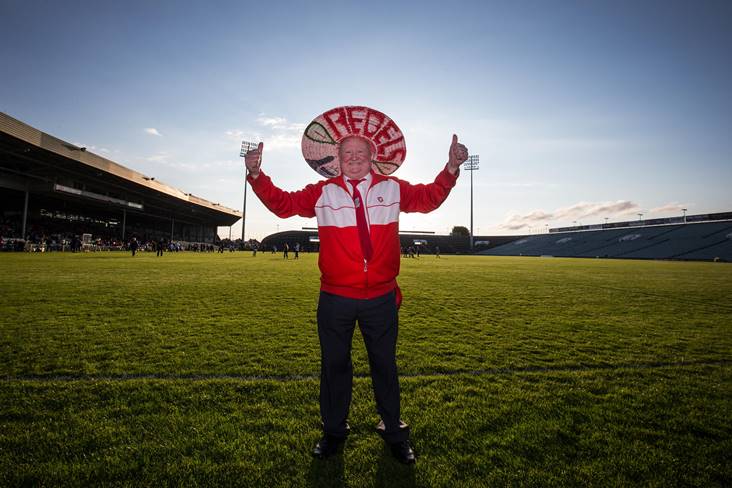 Timmy 'Jonty' O'Leary RIP.
There were poignant and emotional scenes as Cork GAA's no. 1 supporter Timmy 'Jonty' O'Leary was laid to rest today.
'Jonty', who died peacefully at Cork University Hospital on Sunday after a long illness, was a lifelong Cork GAA supporter and followed the county's football, hurling, ladies football and camogie teams up and down the country.
Another iconic sombrero-wearing Rebel County fan and a dear friend of 'Jonty', Cyril Kavanagh sang a heartfelt rendition of the 'The Banks of My Own Lovely Lee' at his graveside while the coffin was draped in Cork GAA's red and white colours, and the blue of his beloved club St Finbarr's.
Most Read Stories