Loughnane blames Fitzgeralds for Clare's failings
September 06, 2019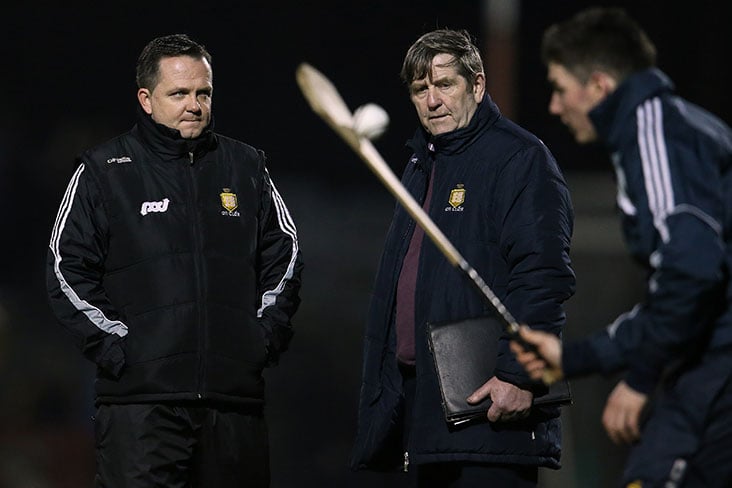 Davy Fitzgerald and Clare county board secretary Pat Fitzgerald.
Ger Loughnane believes Clare's problems lie with Pat and Davy Fitzgerald.
Pat has served as county secretary for almost 30 years, while his son Davy is currently in charge of Wexford after managing a youthful Clare side to All-Ireland glory in 2013. However, the Banner has failed to build on that success and yesterday came the news that one-half of their management team - Gerry O'Connor - has stepped down.
"The most talented generation of hurlers the county have ever had has been squandered," Loughnane writes in the Irish Daily Star.
"To me, the problem lies with the Fitzgeralds - Pat and Davy. Pat has been the main man in the county board for a long, long time and he's done plenty of good work in the past and is still doing good things.
"But I think he's been there too long and has too much power. Change is always good and necessary. Too many people in Clare of great quality feel excluded.
"Many within the county feel that Davy will be back after next year's championship for a second stint as manager. Would that be a good thing? I don't think so.
"Davy has done very well with Waterford, Clare and Wexford, but a new voice and a new approach is needed. Things have just become septic in Clare."
The 1995 and '97 All-Ireland winning manager stressed: "I have no axe to grind here. I don't want to be part of any future management or review group. I'm looking on from the outside as a Clare supporter, and it's desperately sad what has happened."
Most Read Stories