Game takings stolen from boot of car
August 07, 2019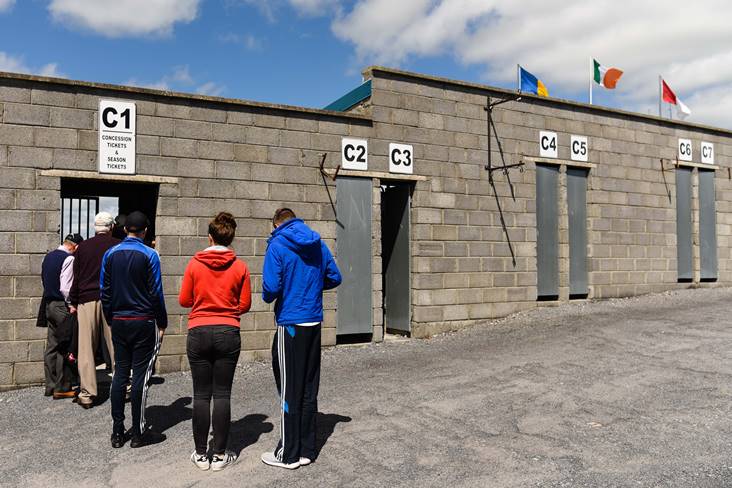 Fans enter the turnstiles. ©INPHO/Tom Beary.
Security measures are being stepped up by Wicklow GAA following an incidence at a club championship game last week.
The IFC clash between Kilmacanogue and Ballincor was played in Ashford recently. Manning the gate was long serving GAA stalwart Tommy Murphy from the Shillelagh club.
When leaving the game, Murphy placed the takings in the boot of his car and drove to a nearby chip shop where a car pulled up behind him.
The occupant of the car was wearing a peaked cap when he hopped out of the vehicle and opened the boot of Murphy's car and proceeded to steal the takings.
Speaking to the Wicklow County Board chairman Martin Fitzgerald stressed that the safety of their volunteers was of the utmost importance.
"It doesn't matter about the money to be honest," stated Fitzgerald. "As long as everyone is ok, the money can be replaced.
"But we'll certainly be looking into it and putting measures in place. We already have procedures in place in Aughrim."
Most Read Stories