Teenage grandson of RTE icon qualifies as a referee
July 12, 2019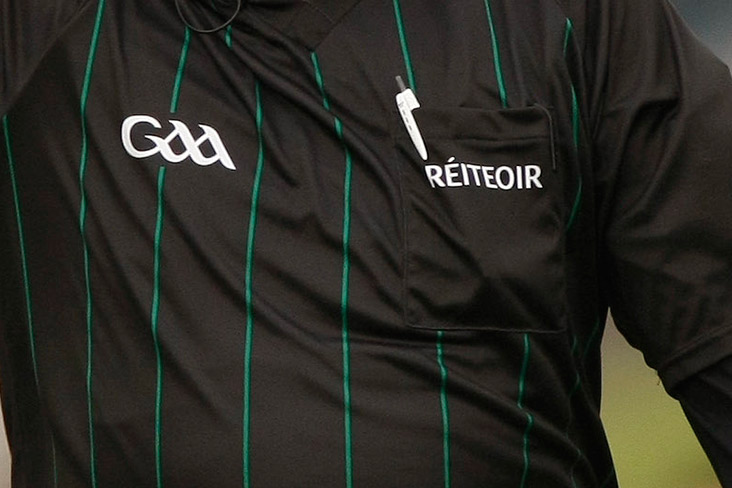 Legendary RTE broadcaster Gay Byrne's 14-year-old grandson Cian has qualified as a referee.
Legendary RTE broadcaster Gay Byrne has spoken of his pride at his 14-year-old grandson Cian qualifying as a GAA referee.
Writing in the Living section of the Sunday Independent, Gaybo took up the story: "He's been playing since he was eight or so. Took the test, did the exam, played the demo game and was presented with his whistle, wallet and cards, yellow and red.
"He had his first official match recently: the neighbours turned out to march him to the pitch, with banners and flags flying, the brass band led the parade and when we got to the pitch he was welcomed on to the hallowed ground with a fanfare of trumpets (All of that last bit is a lie: I just made it up on the spur of the moment. Just to get you worked up. There were no neighbours, no banners, no band and no march. He just refereed the match. And don't get yourself worked up about that, either.)
"They were the U10s. Gotta start somewhere.
"It was an impeccable performance of refereeing according to the harsh critics I spoke to - totally unbiased people - ie, his parents and his Nana Kit. No one was sent off, no one got a card, no one thumped anyone else and no blood was shed on the GAA fields of Howth.
"That's my boy."
Join the hoganstand.com match tracker this weekend for live coverage of the All-Ireland SFC Super 8s and All-Ireland SHC quarter-finals.
Most Read Stories