Patton has no regrets over soccer switch
June 25, 2019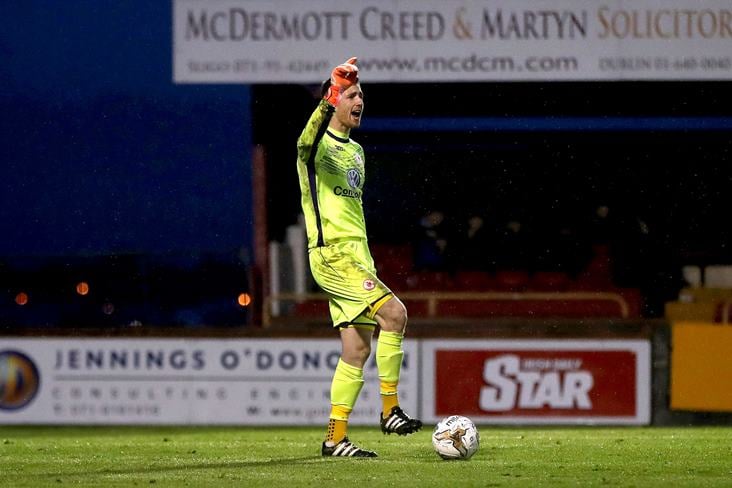 Shaun Patton in the Sligo Rovers colours
Donegal goalkeeper Shaun Patton is glad he opted to walk away from a promising soccer career.
Having spent 2017 with Sligo Rovers, Patton was keenly sought by both Finn Harps and Cork City but accepted Declan Bonner's offer in December that year to hook up with the Donegal senior footballers and has nailed down the No.1 jersey over the past two seasons, winning back-to-back Ulster championships in the process:
"There are no regrets whatsoever. It was obviously a tough decision to make, but it was a decision I made with no regrets," the 23-year-old told The Irish Times. "It kind of became an easy decision when I saw how fickle life was in the League of Ireland. You come into this set-up and I am telling you, it's amazing.
"But Gaelic football has always been in my life. If you are from Donegal and you don't follow Gaelic football there's not a lot of things left for you. Doesn't matter what sport you are playing, there is such a drive and a passion behind Donegal football that I am just grateful to be a part of it."
Most Read Stories