'Fantastic scoreline' pleases Kiely
June 10, 2019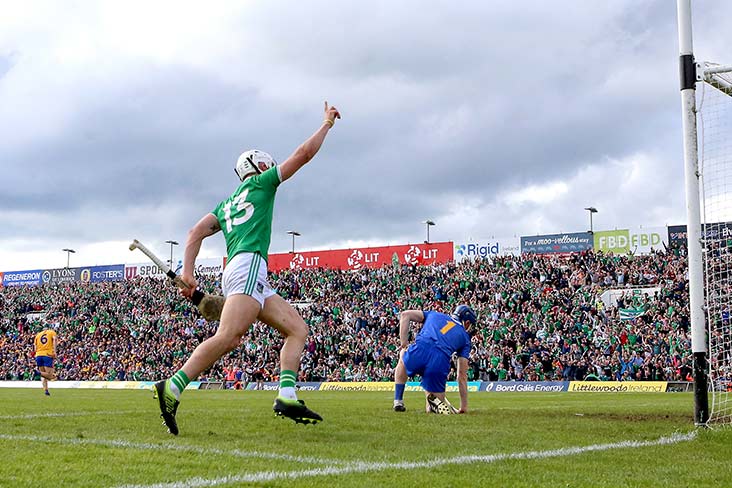 Limerick's Aaron Gillane celebrates scoring his sides goal against Clare
John Kiely was delighted with Limerick's tally of 1-28 in their Munster SHC rout of Clare.
"Our efficiency in front of goals is something I was very happy with. We got a fantastic scoreline which is as efficient we've been in front of goal for a long time - and we had a good spread of scorers as well," the Treaty County manager told the Irish Examiner.
"I think we just asked the right questions and we had the right answers to the questions we were being asked."
Kiely noted how defeat wasn't an option for the All-Ireland champions after their first round reversal at the hands of Cork.
"The implications of defeat more than focused the mind. When you know that should you not produce the goods you're going to be gone out of it - for us, it was an inconceivable thought, let alone a reality.
"There was no way we were going to let it go today, that we were going to exit the championship at this early stage. It was just inconceivable."
Most Read Stories