Conlon contented as Banner turn the tables
May 12, 2019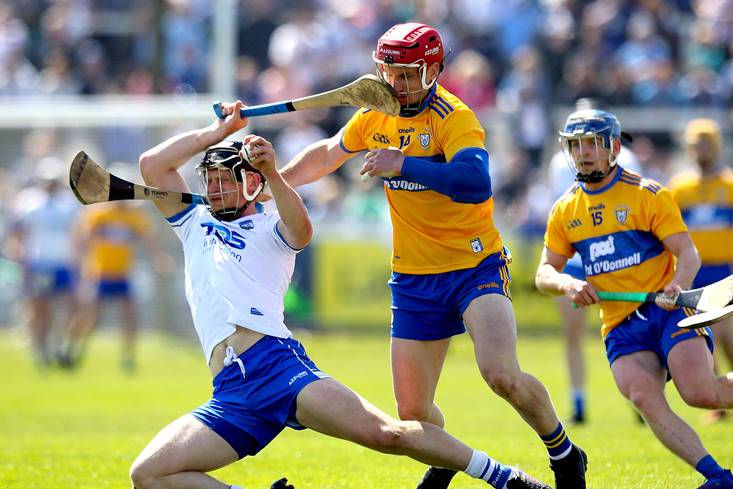 Waterford's Mikey Keareny is tackled by John Conlon of Clare
John Conlon was delighted to see Clare avenge their heavy Allianz League semi-final defeat to Waterford in today's Munster SHC opener at Walsh Park.
The Clonlara clubman scored the only goal in the first half as the Banner edged victory by a point.
"It was a massive win for us," he told RTÉ.
"I suppose we came down here about eight weeks ago. I wasn't playing myself but we got an awful trimming. I remember in the dressing room, there were a lot of disheartened faces and [wondering] what kind of went wrong.
"We got two weeks off and for the last six weeks, we just focused on Waterford totally and coming down to put in a massive performance in Walsh Park. It's great to get out on the right side."
Conlon admitted that it wasn't an easy venue to win in.
"We were about five or six up at half-time and they came back. We pushed it out again to about five or six and we kind of lost the run of ourselves. These kind of grounds are very intimidating.
"The crowd is getting in behind you [and] if there was another minute or two it probably was a draw. They could have won it but that's the joys of the Munster championship. We know it's a long year yet but we've three weeks off until Tipperary and we'll knuckle down and focus," he added.
Most Read Stories