Guiry feels dual player has no future
April 17, 2019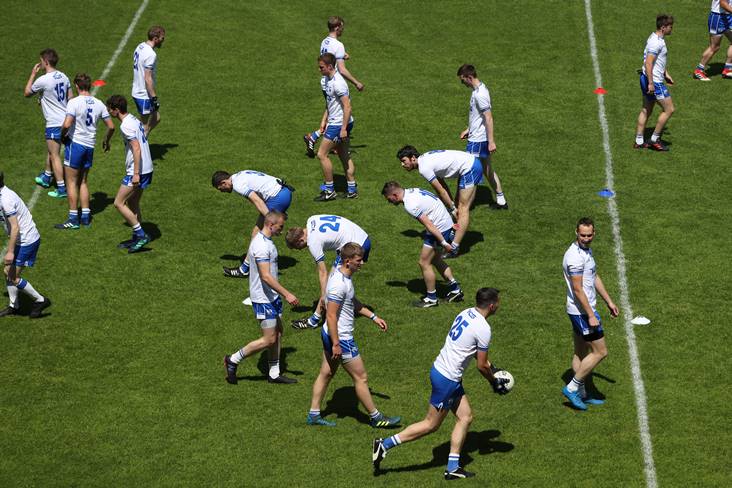 The Waterford footballers warm up. ©INPHO/Bryan Keane.
Waterford minor football manager Tom Guiry believes that the expansion of both the hurling and football championships has made it almost impossible for dual players to focus on both codes.
Speaking to the Waterford News & Star following a heavy defeat to Tipperary in the Munster MFC last week, Guiry lamented over the fact that they are fielding an understrength side as many players have opted to focus on hurling.
Waterford did have two dual players in their line up against Tipp, but with four games in the Munster MHC and three in the MFC, Guiry is in no doubt that the day of the dual player at county level is almost in the past.
"You would have to say that the day someone can play hurling and football is nearly gone with the way the two championships are being run," said Guiry.
"We're playing three weeks in a row and if you get into a final that's another week gone. Then to turn around and go straight into hurling for another four or five weeks, it's impossible. These guys are playing school games and club games as well. It's a big ask on them."
Most Read Stories