Horan has "whole armoury of stuff" from TV punditry
January 22, 2019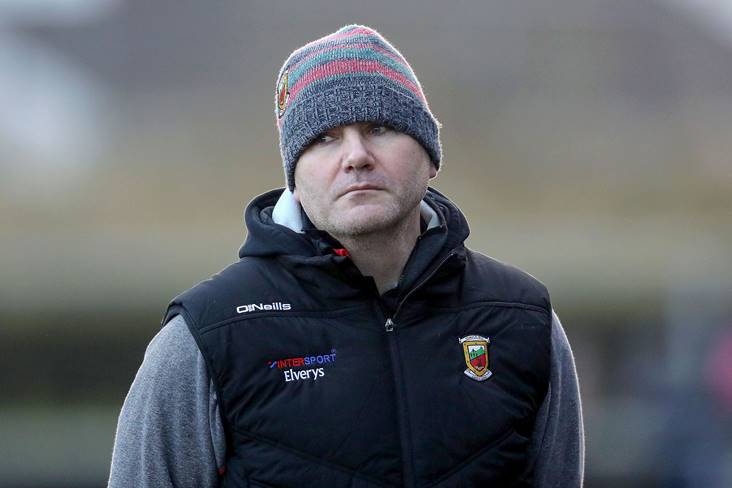 Mayo manager James Horan. ©INPHO/Bryan Keane.
Senan Connell believes returning Mayo manager James Horan will have benefited hugely from his stint as a television analyst.
Horan was employed as a pundit with Sky Sports and Setanta Sports in between his first and second coming as Mayo boss and Connell, who worked alongside him in the TV studio, reckons the experience will give him a whole new insight into the game:
"If you think about it, we're sitting in a TV studio there with Peter Canavan and Jim McGuinness, so you're tapping into brains that have come from different angles and if anywhere at the back of his brain he was thinking about going back, if it was me I'd have a notepad full of stuff after every round of games you're working with," the former Dublin attacker told gaa.ie.
"As a manager, you can imagine how much time is taken up managing players, venues and all the other stuff. Whereas James was just going to venues, prepping stuff, watching videos of games, analysing in detail with touchscreen stuff. He'll have a whole armoury of stuff that he didn't have before.
"Plus an inside line, I'm sure he would have been tapping brains and ideas of all of us. So he'll have that as well."
Most Read Stories