Golden longing for injury-free year
January 08, 2019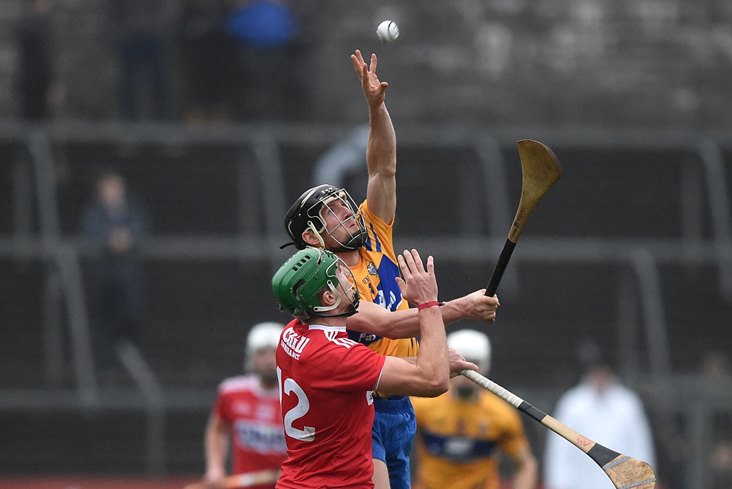 Clare's Shane Golden with Aidan Walsh of Cork
Shane Golden hopes for more luck on the injury front this year than he had in 2018.
The Sixmilebridge clubman missed out on the Banner County's run to the All-Ireland semi-finals last summer, but is back on board now and produced a strong display against Waterford in the Munster senior hurling league on Sunday:
"The last 12 months I have been pretty crippled with injury, my hips. I played through a club campaign, as you do, and unfortunately I felt that around this time last year and I missed about five months in a row," he is quoted in The Irish Independent.
"I was always chasing to get back up to everyone else's level. It was great to see the lads doing well but frustrating knowing that I could be out there. My main focus this year is staying injury free and staying on the pitch.
"I know now that I'm pushing on in age too, I can't be sitting around any longer. My body feels pretty good now and I'm so happy that I'm actually able to run out on the field and putting good performances in is an added bonus. I can't take anything for granted and I have to go out and prove myself in every game."
Most Read Stories