Stakelum's son is skating towards Winter Olympics
January 05, 2019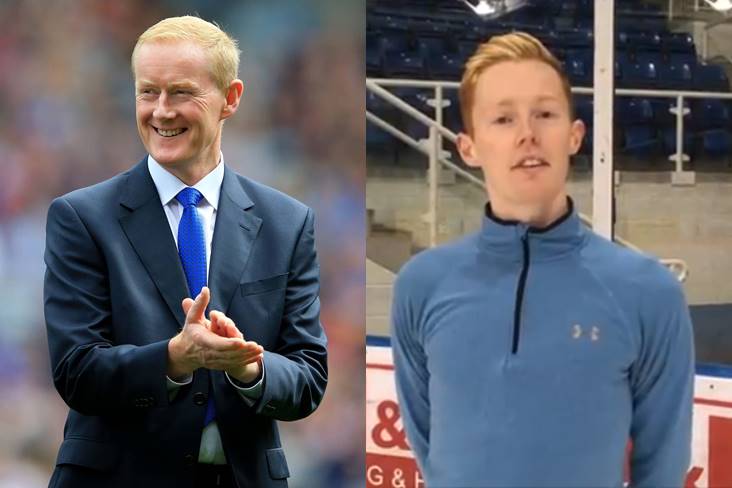 Tipperary All-Ireland winner Richard Stakelum and his son Conor who is the first Irish man ever to skate at the European championships.
A son of former Tipperary hurling captain Richard Stakelum is making a name for himself on ice.
Twenty-five-year-old Conor Stakelum is aiming to become the first Irish figure skater to qualify for the Winter Olympics. Based in Dundee for the past few years, Stakelum has five senior national titles under his belt and is looking forward to taking part in his second European Championships in Minsk later this month, with qualification for Beijing 2022 being his ultimate goal.
"To my knowledge, I don't think there is a famous Irish Winter Olympian," he told the Dundee Courier.
"We're not a big winter sports nation. I think it comes down to not having the facilities. "I don't know how many athletes were on the team last time (it was five). It wouldn't have been many.
"I'm sure it would be a big deal if I did get there. It would definitely be a first. I was the first man from Ireland to ever go to the Europeans last year."
Conor's father Richard famously captained Tipperary in their 1987 Munster final replay victory over Cork in Killarney and served as a Dublin selector during Anthony Daly's tenure earlier this decade.
Most Read Stories